Xiaomi Smart Band 8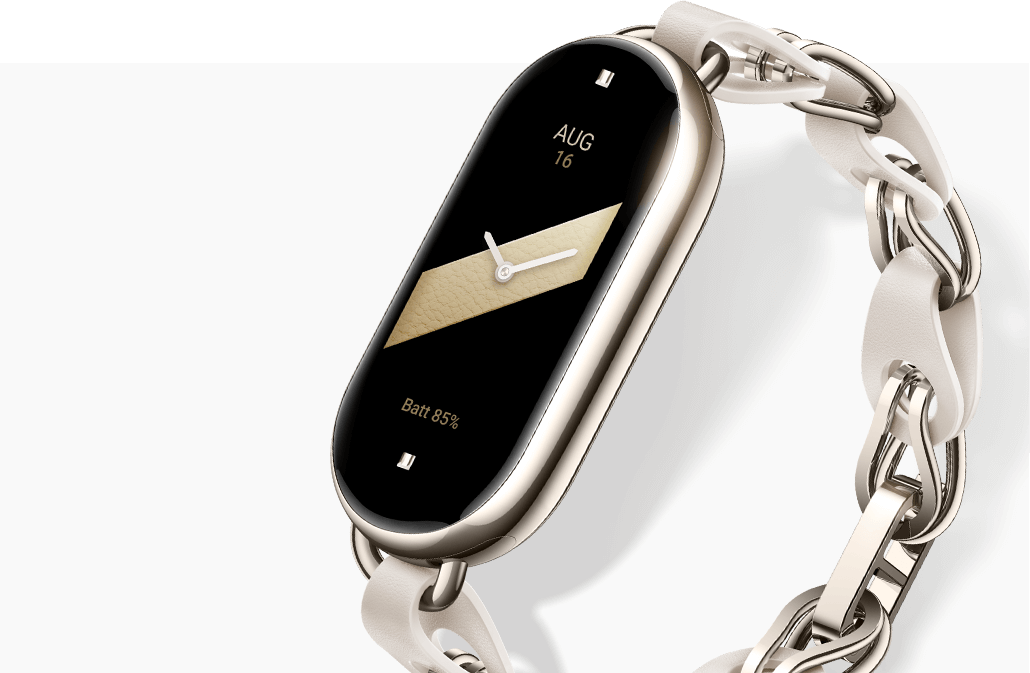 Available in Gold and Graphite Black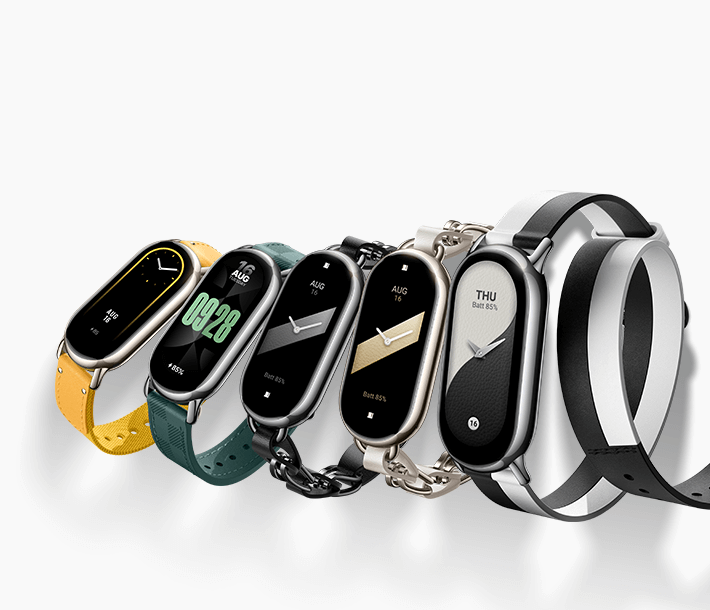 A selection of stylish straps
Choose your perfect match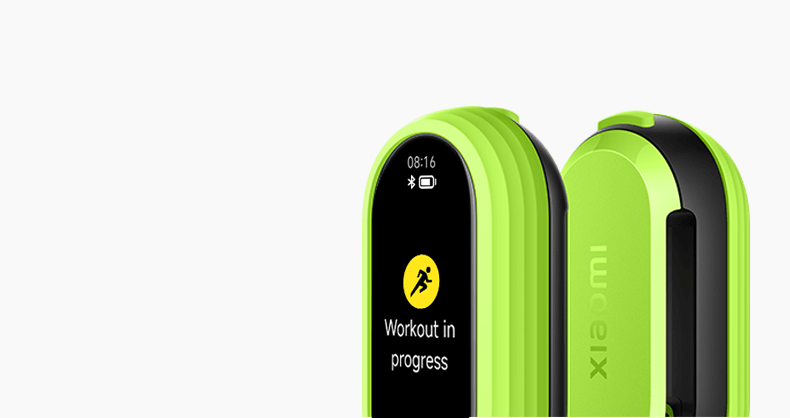 Professional running experience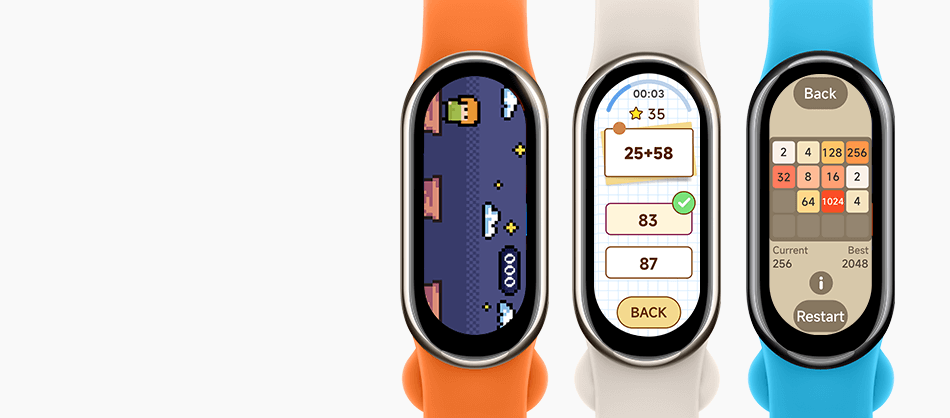 Fresh and fun watch faces
Relaxation and entertainment on your wrist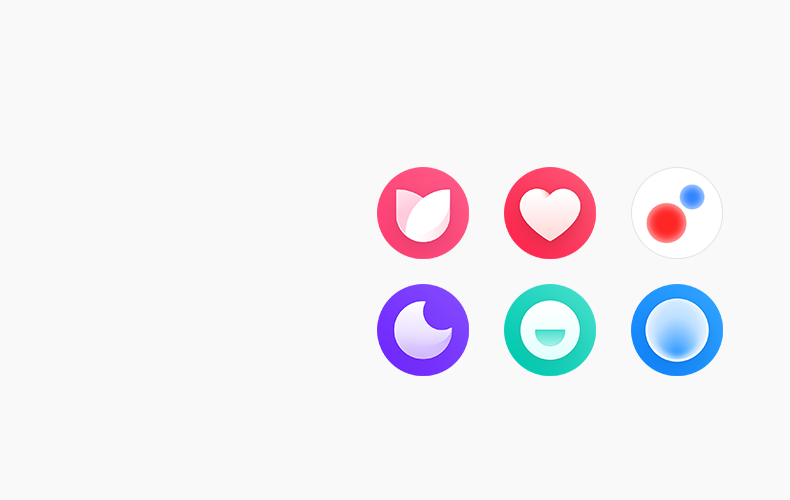 Comprehensive health management
Your personal health consultant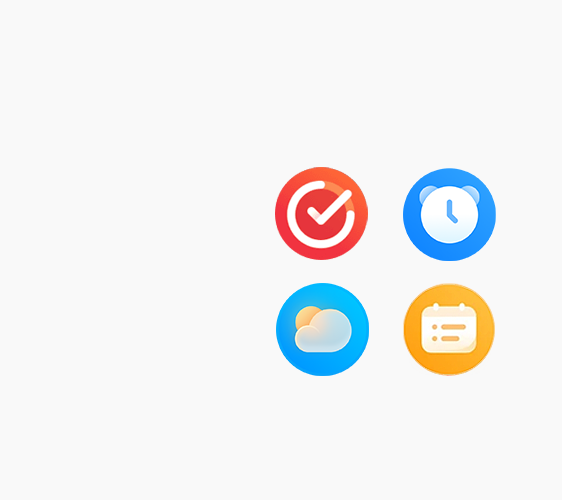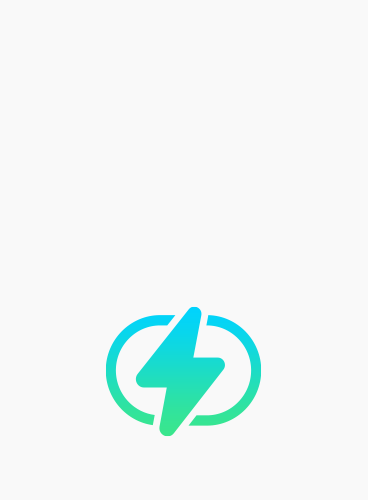 Up to 16 day with typical mode
Up to 6 days with AOD mode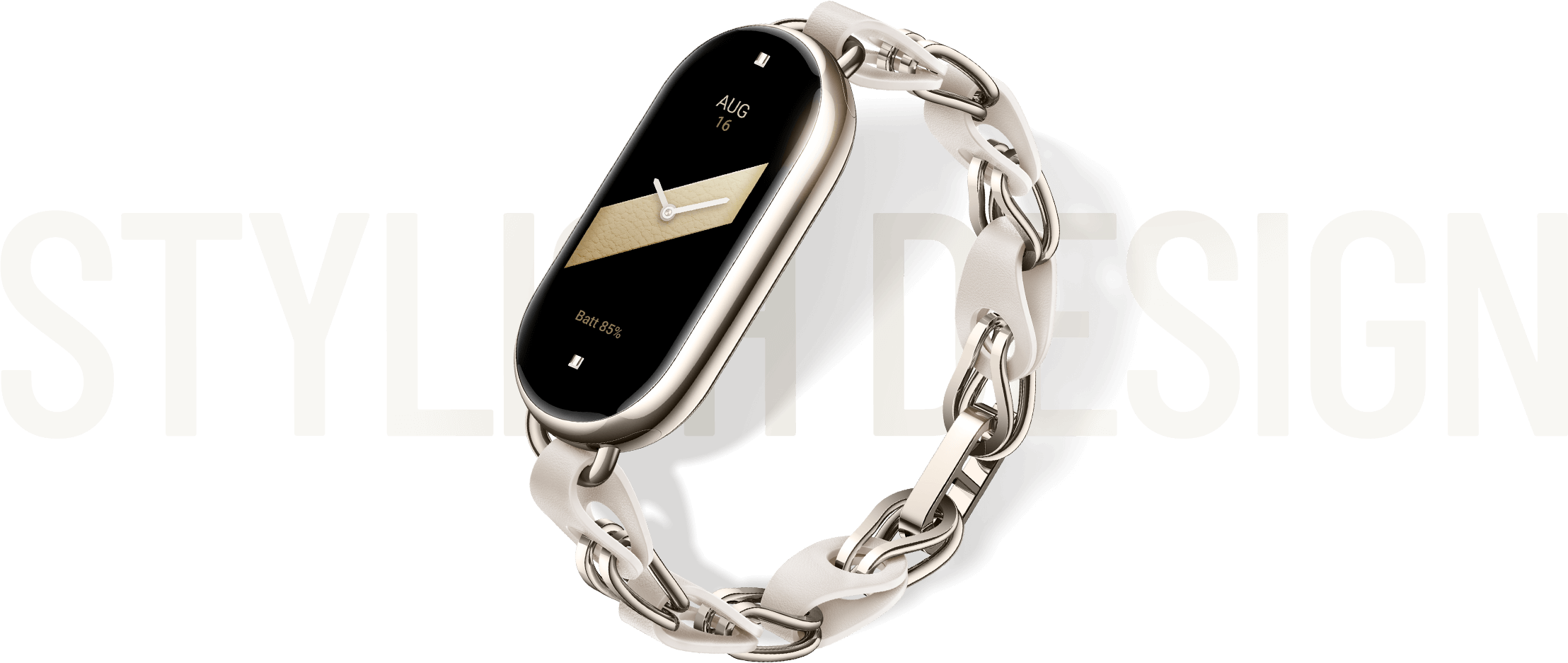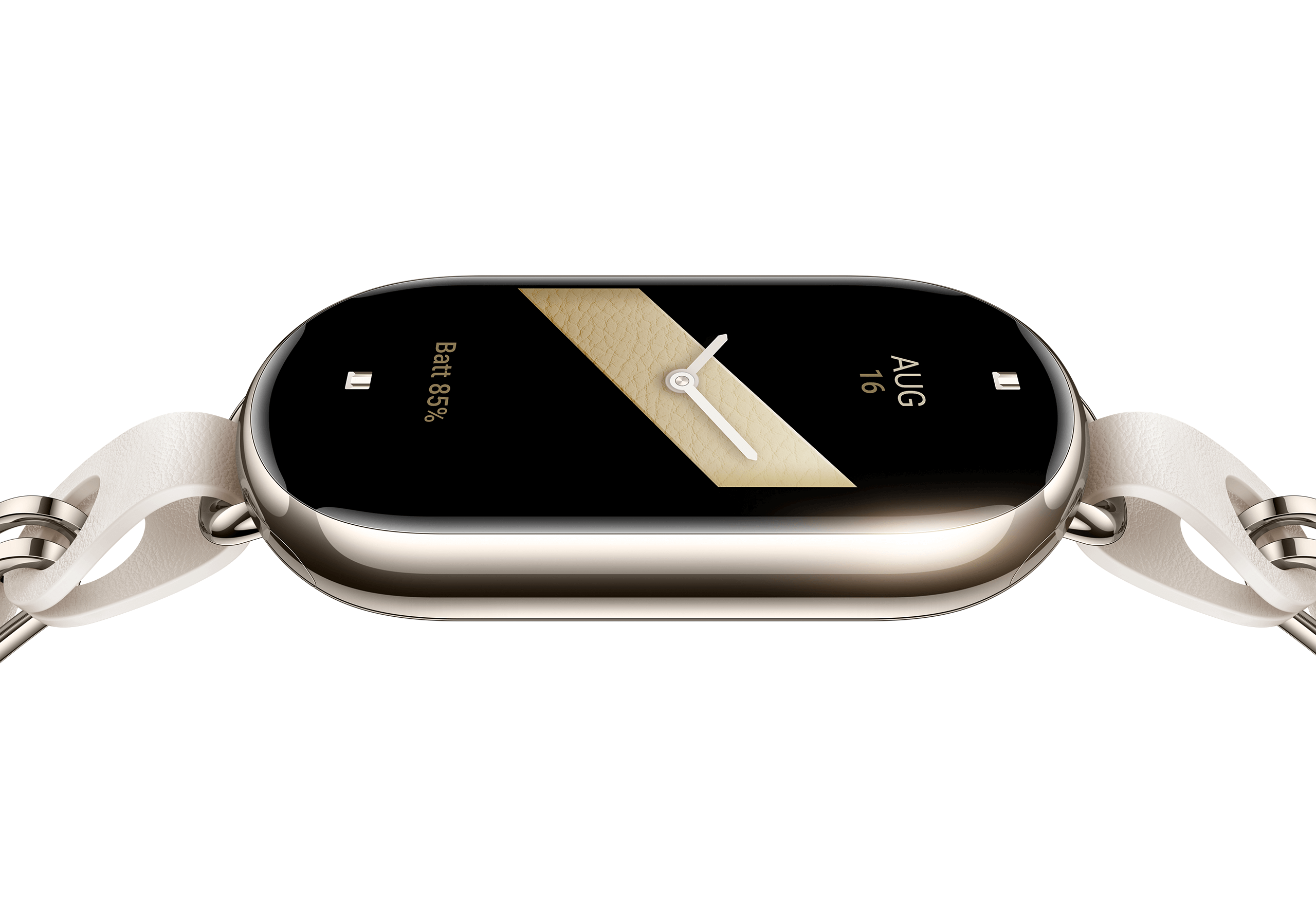 The smoothness on your wrist
A higher refresh rate delivers a super smooth experience, with eye-catching operation and swipe motions. Stepless automatic brightness adjustment with precise adaptation to the ambient brightness. Whenever you raise your wrist, the brightness will adjust to the perfect level that is also gentle on your eyes.
*The Xiaomi Smart Band 8 features a pill-shaped display design that sits within a standard rectangle. Measured according to the standard rectangle, the diagonal length of the screen is 1.62 inches.
Easy-detachable Straps Completely redesigned with a sleek texture
Xiaomi Smart Band 8 has been upgraded with Easy-detachable Straps that not only allow you to easily switch between different strap designs and materials, but also allows you to remove the strap entirely. The elegant body features a stylish metallic finish, now available in two new midframe colours: Champagne Gold and Graphite Black.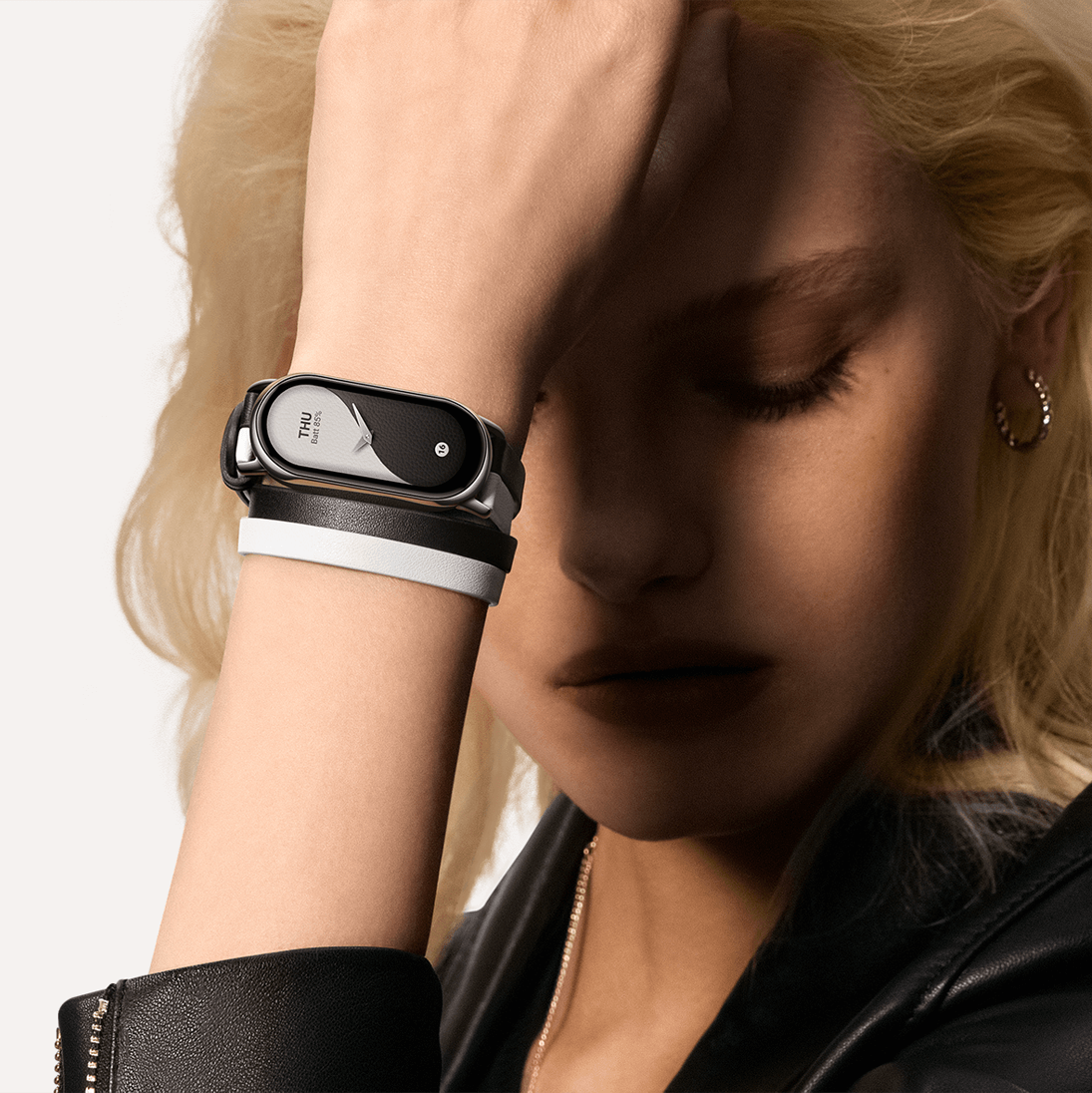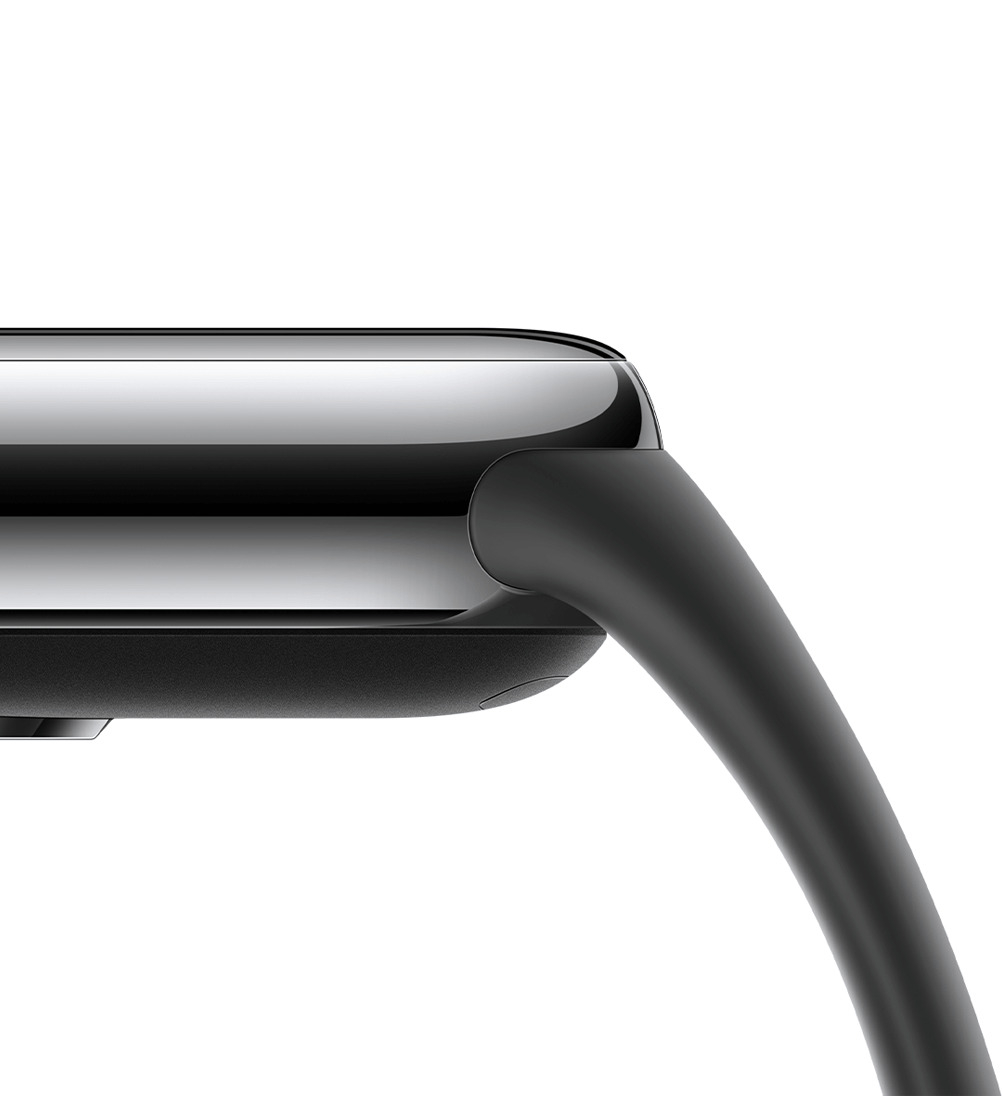 A selection of stylish straps Express your taste by make your choice
The Easy-detachable Straps offers even more possibilities to express your style, with a range of strap designs and materials — and even a brand new necklace design.
*Comes with a black/white TPU strap as standard. Other straps must be purchased separately. *Sale subject to the release date shown on the official website.

A classic design that goes with everything
High-quality imported calf leather for a soft, comfortable feel. The green check pattern is a classic and versatile design for any occasion.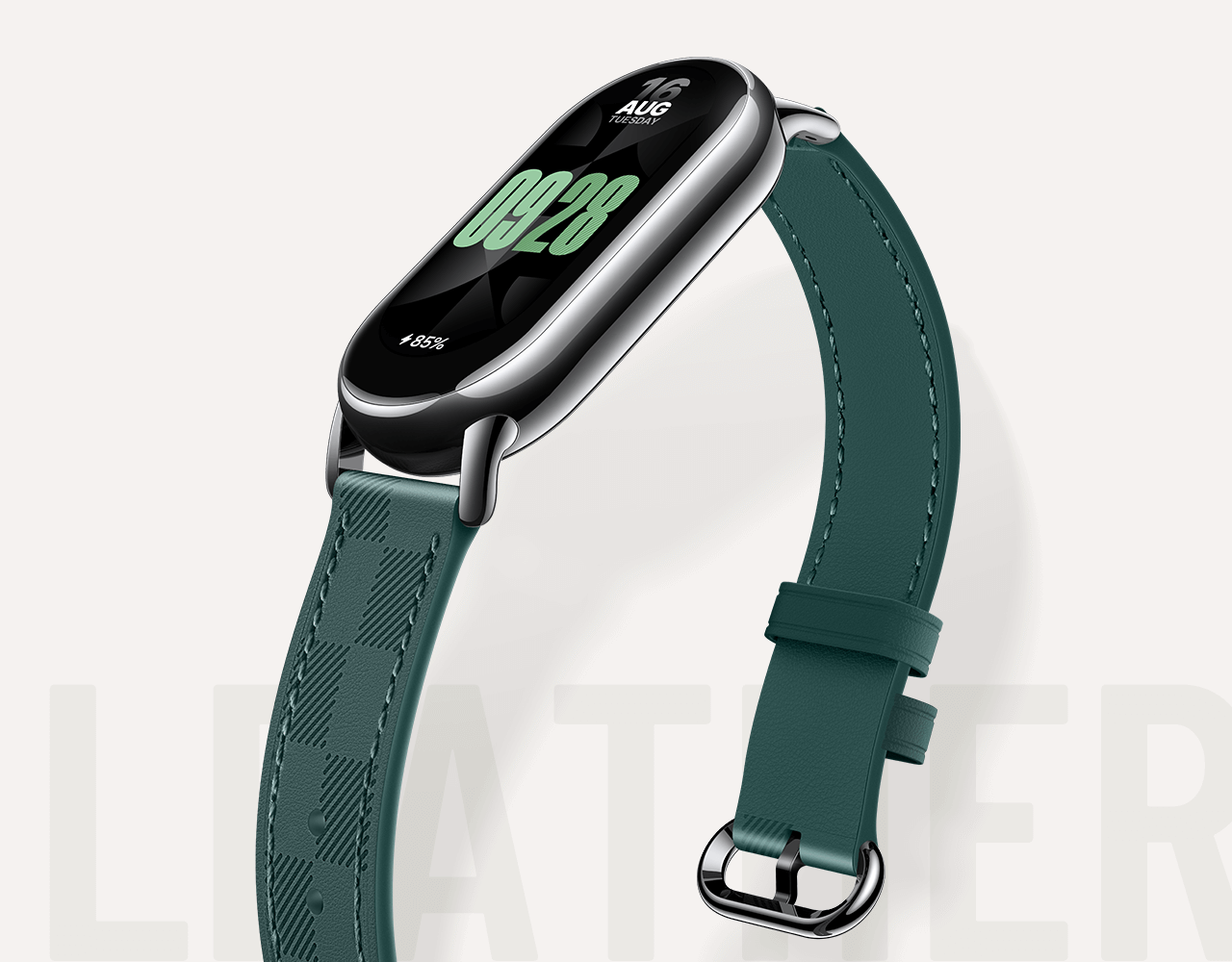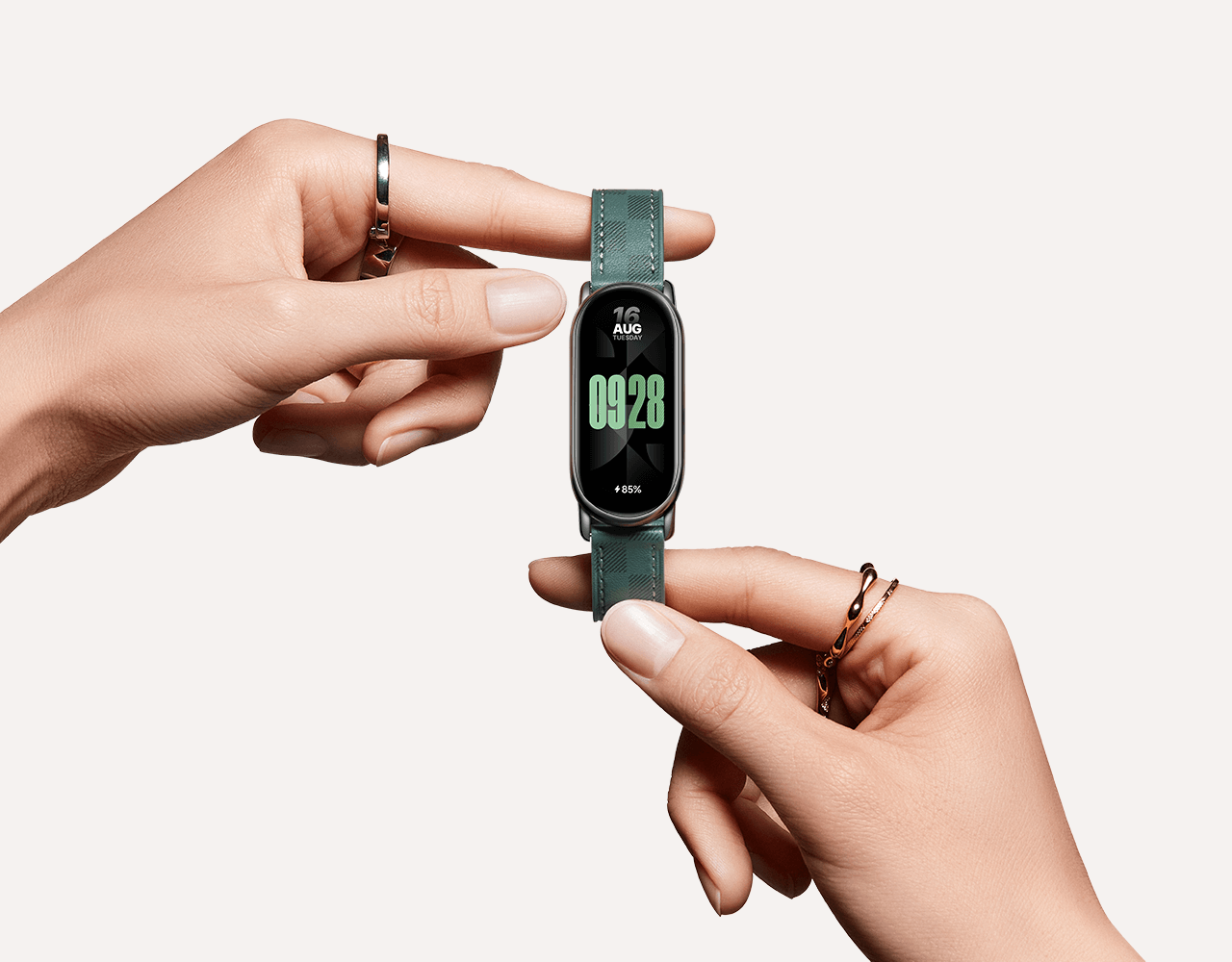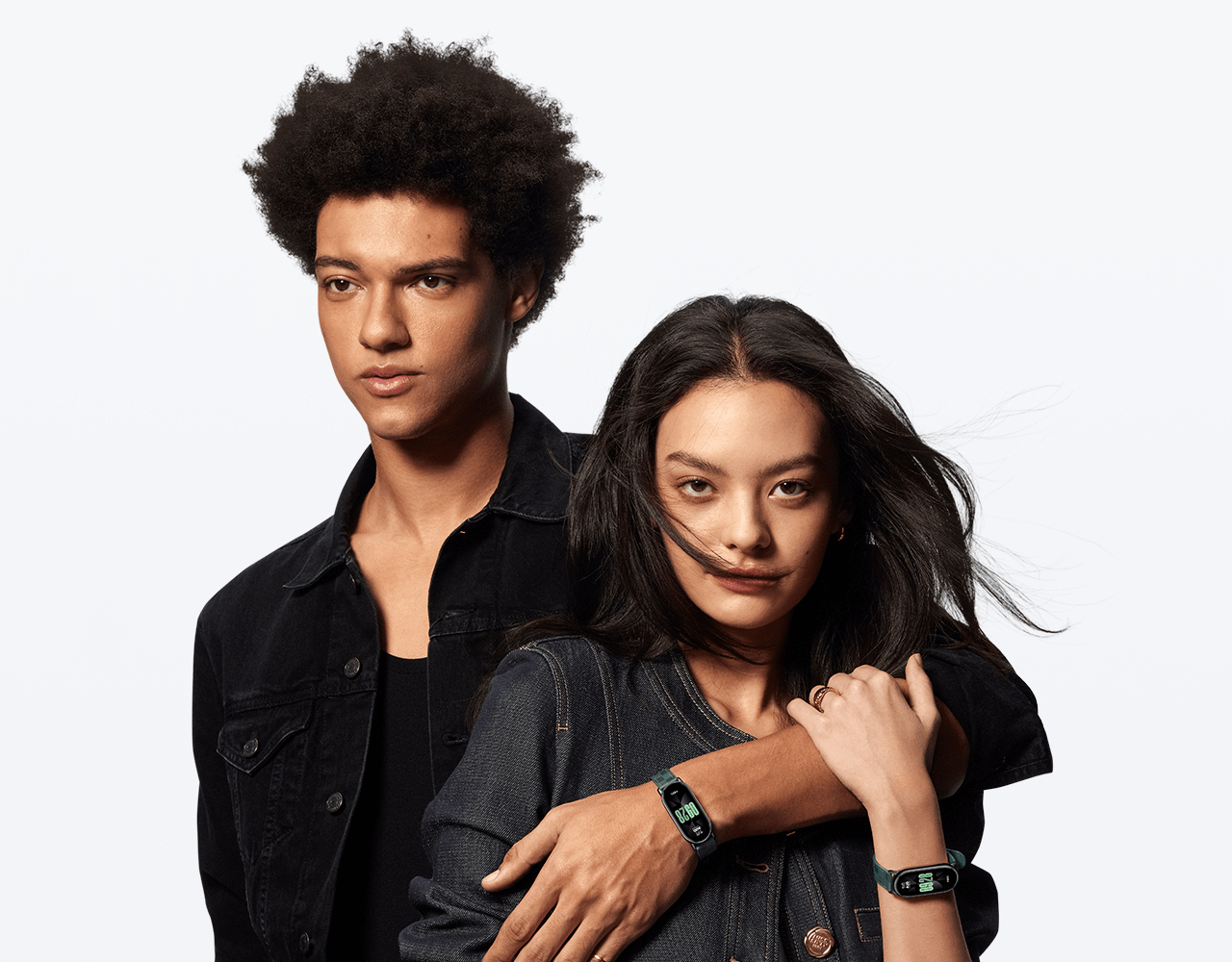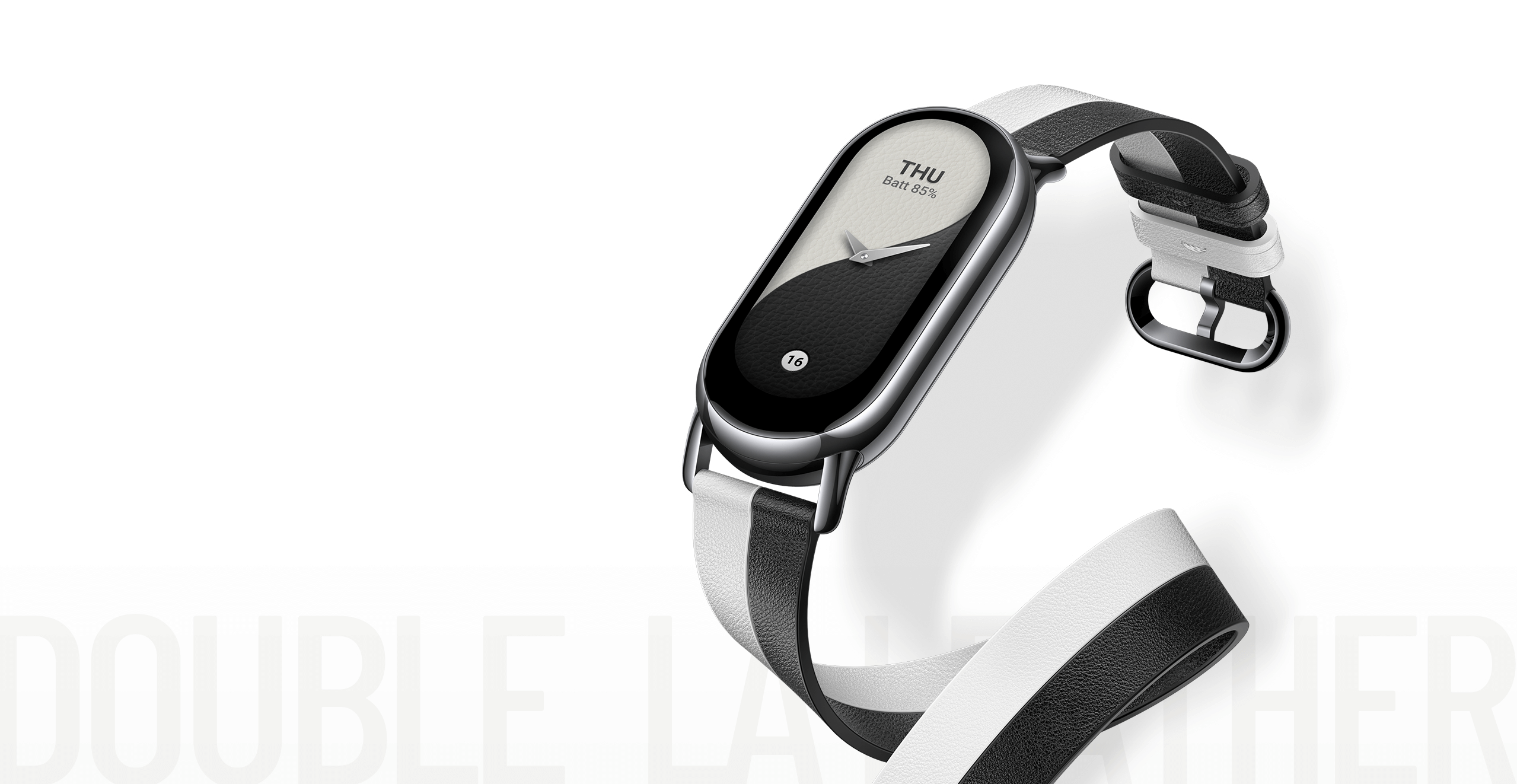 Want something that reflects your style? Look no further than the double-wrap strap. The black and white double-wrap design perfectly reflects your bold personality. Whether dressed up or down, this strap makes a real statement.
*If the second strap sits under the band, this may affect the accuracy of functions such as heart rate, blood oxygen, sleep and PIN.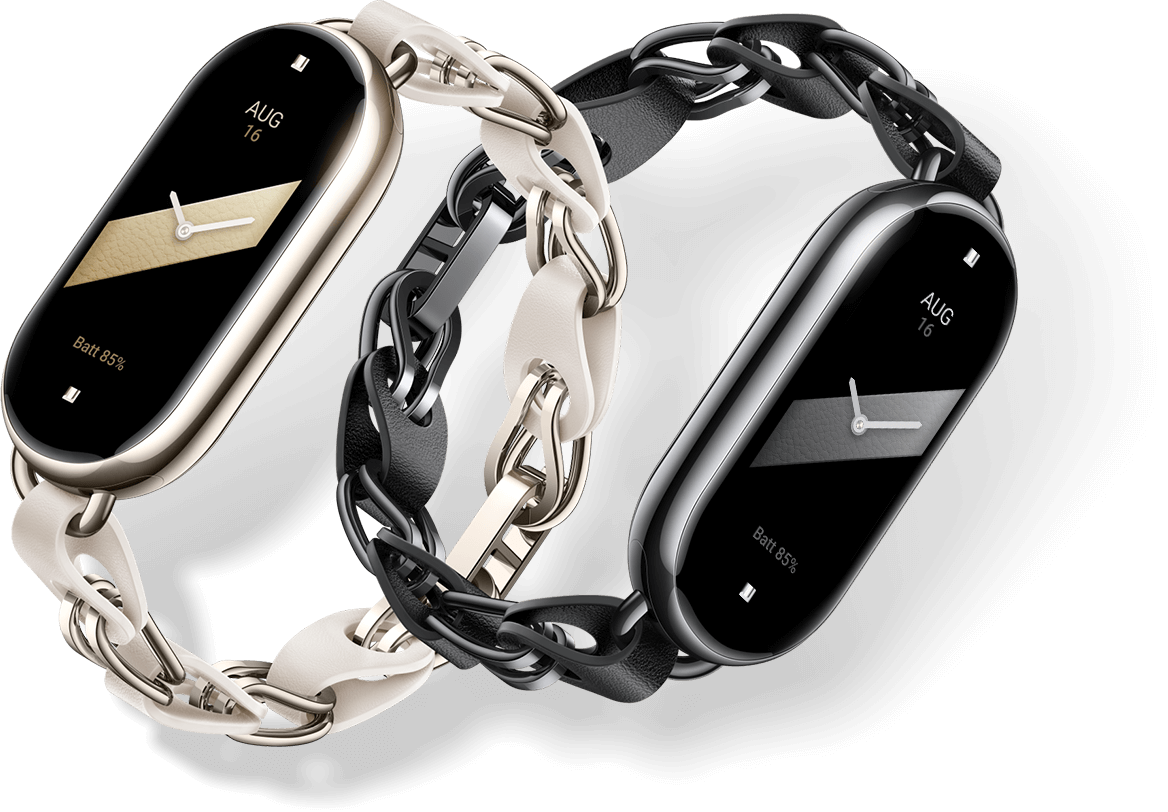 Stylish leather and metal make this strap the star of the show, transforming the metallic watch into a fashionable chain bracelet. The unique chain design not only makes the band lighter and more comfortable, but the stylish look means it is sure to become your go-to accessory.
*Loose straps may lead to deviations in health or exercise data.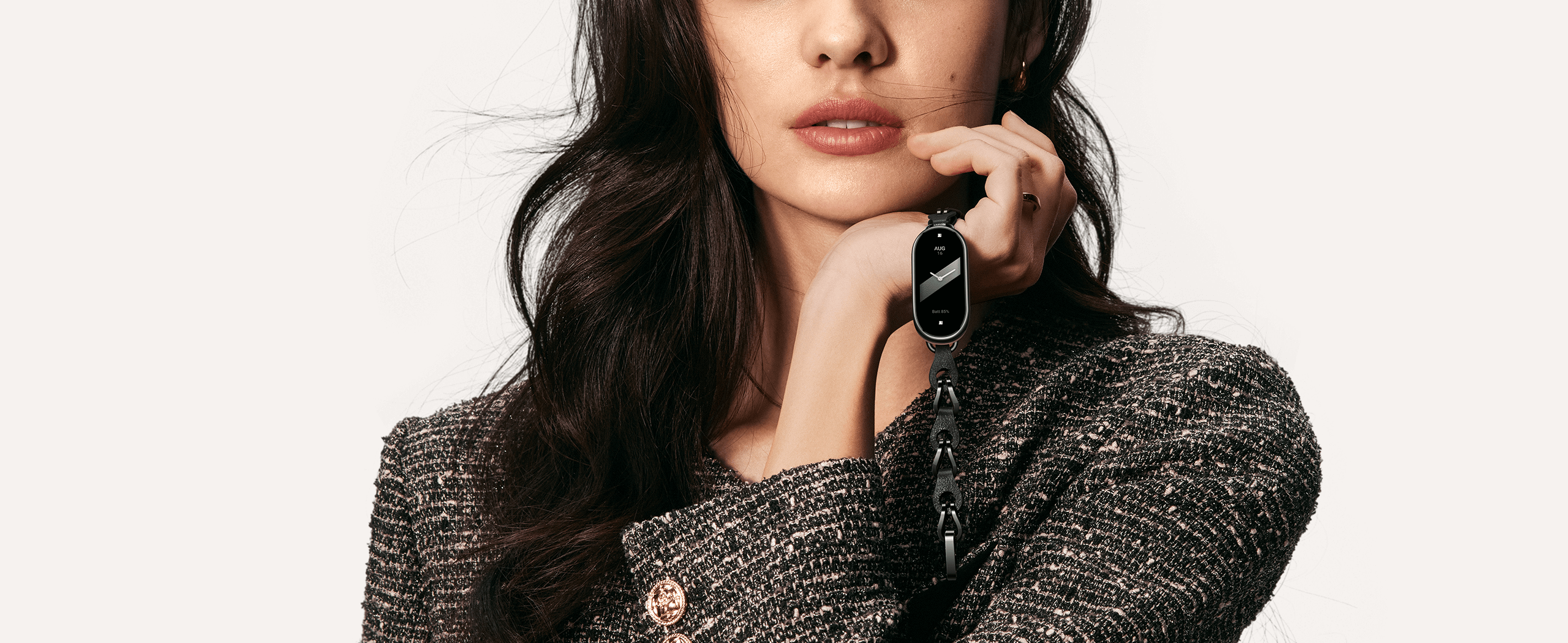 Lightweight, breathable and minimalist, the braided strap is perfect for summer. Available in bright Citrus Yellow or understated Olive Green, so you can choose to blend in or stand out from the crowd. Premium leather and rivet details complement your trendy summer looks.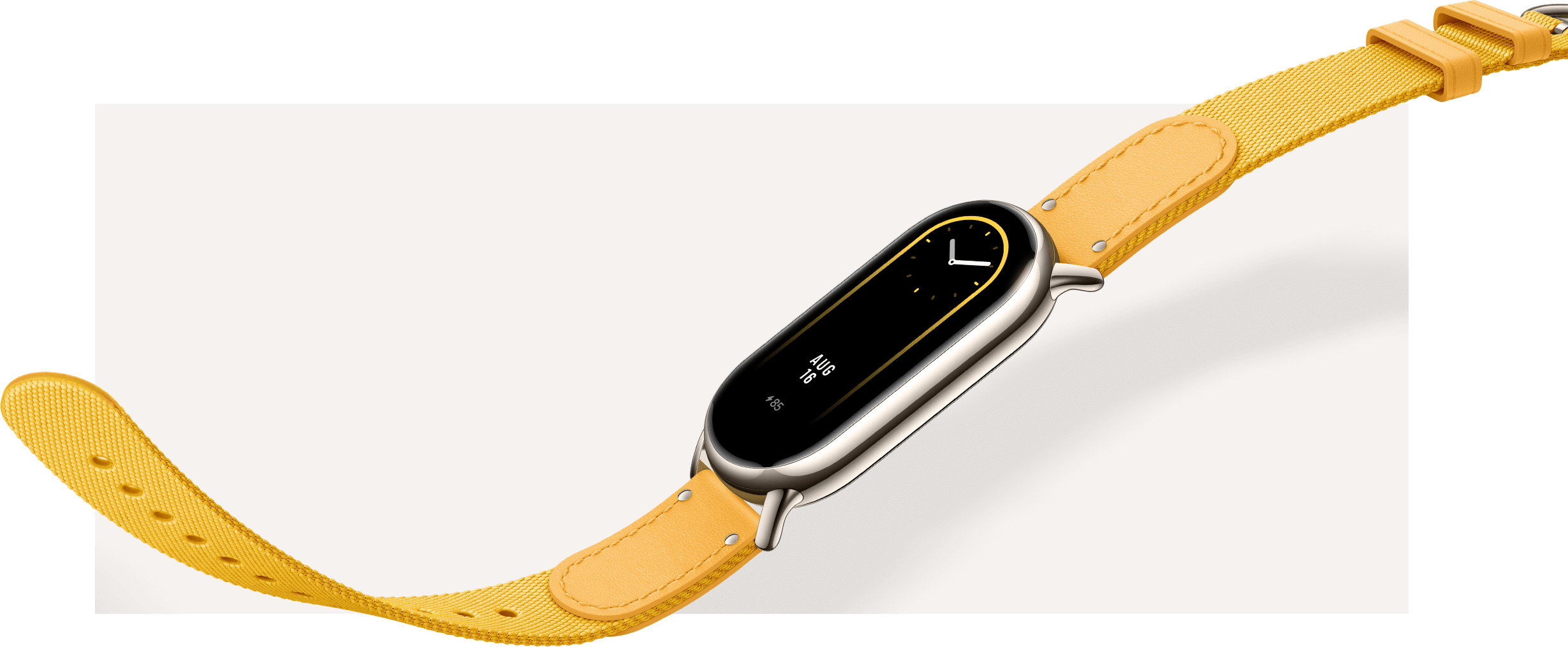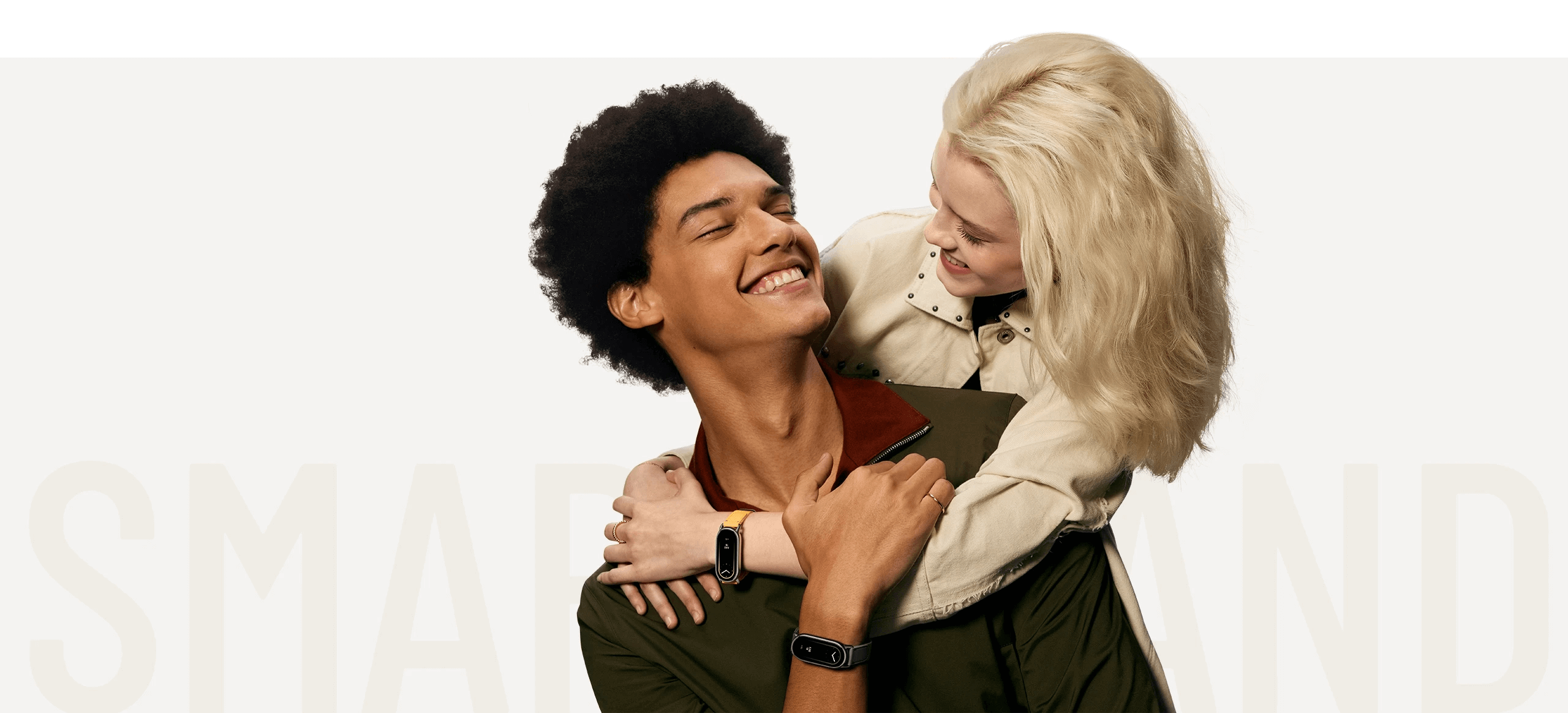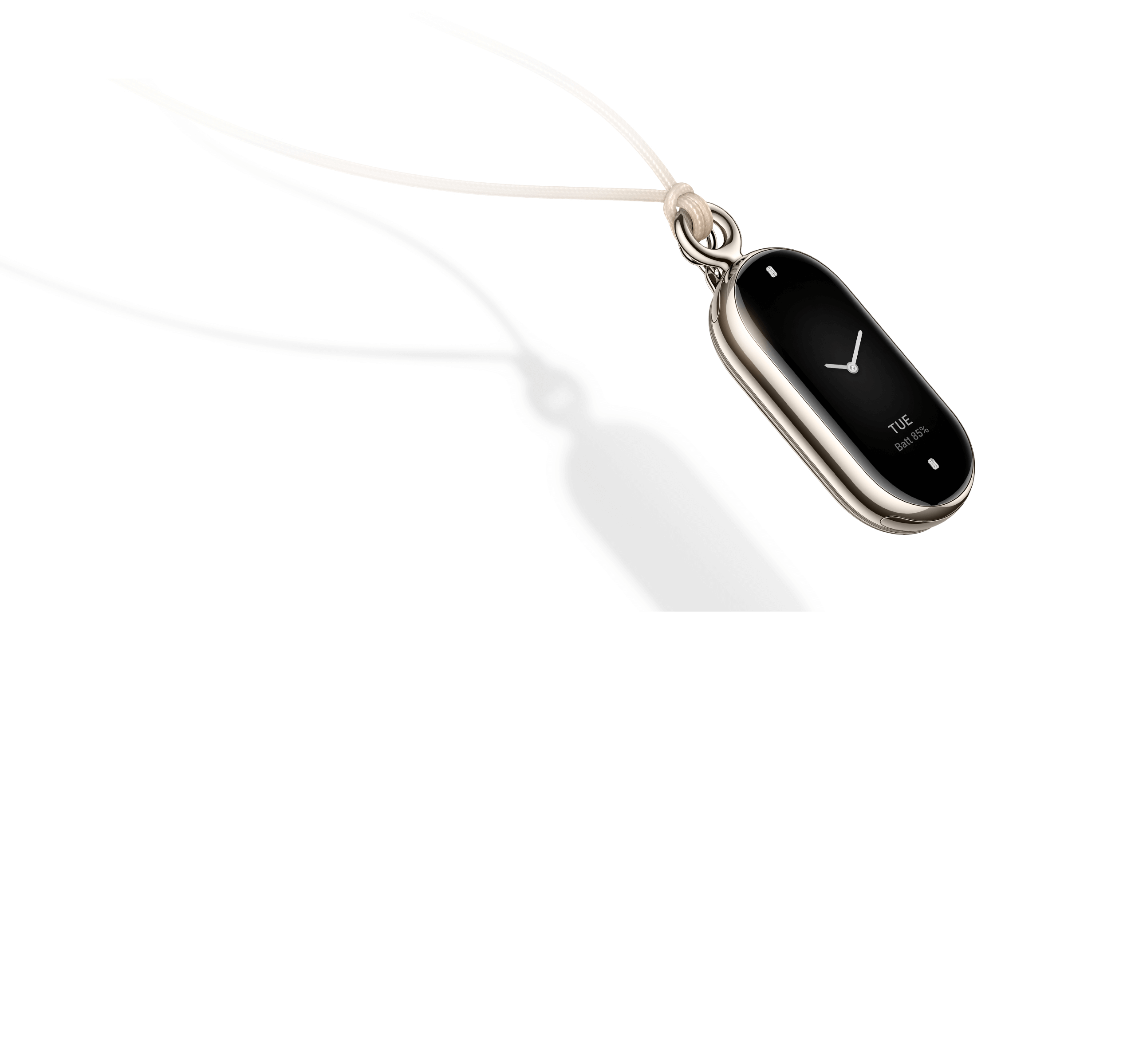 The new quick-release mechanism elevates the strap to a new level, while the pendant accessory together with the matching exquisite necklace watch face transform the band into a piece of "smart" jewelry, all while providing time and step-counting functions.
*Pendant accessories are retail accessories and must be purchased separately.
*Due to the nature of how a necklace is worn, there may be deviations in the accuracy of the step counter.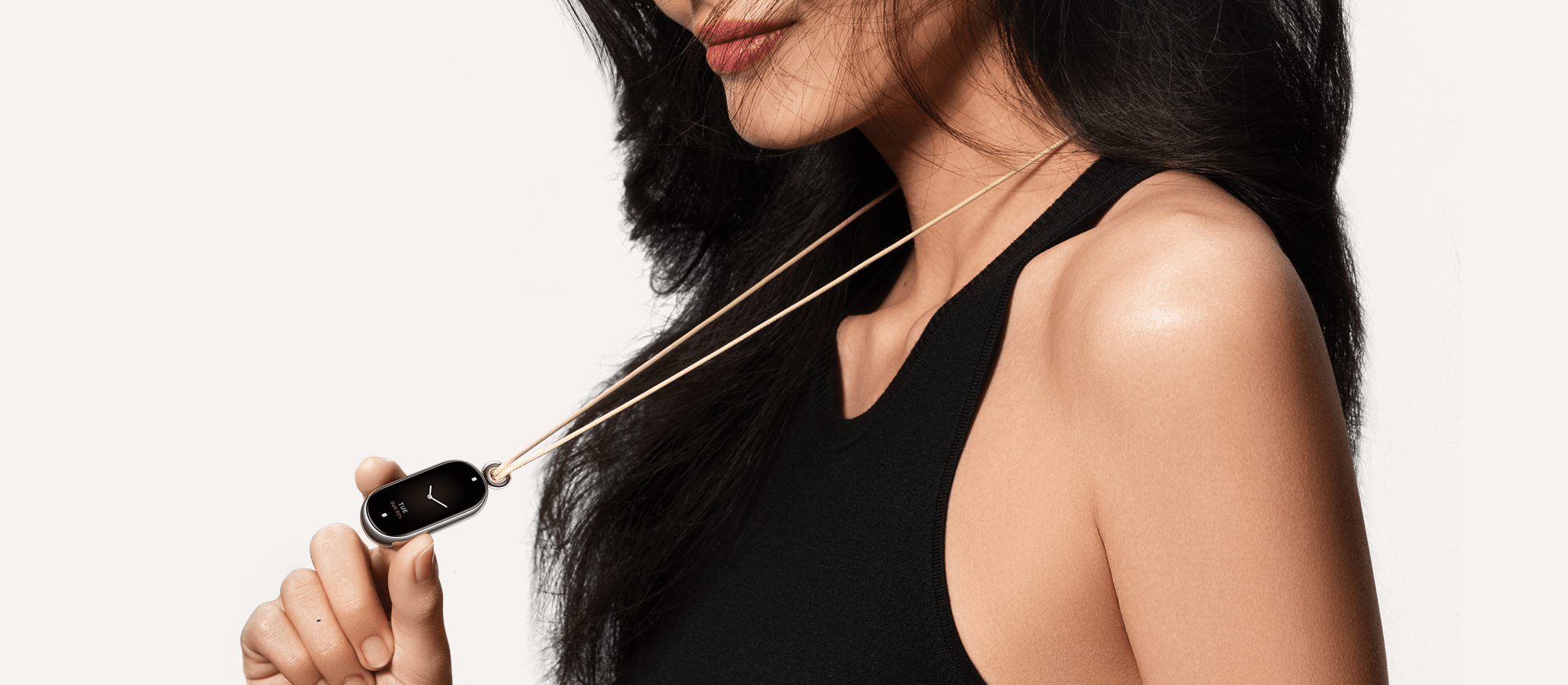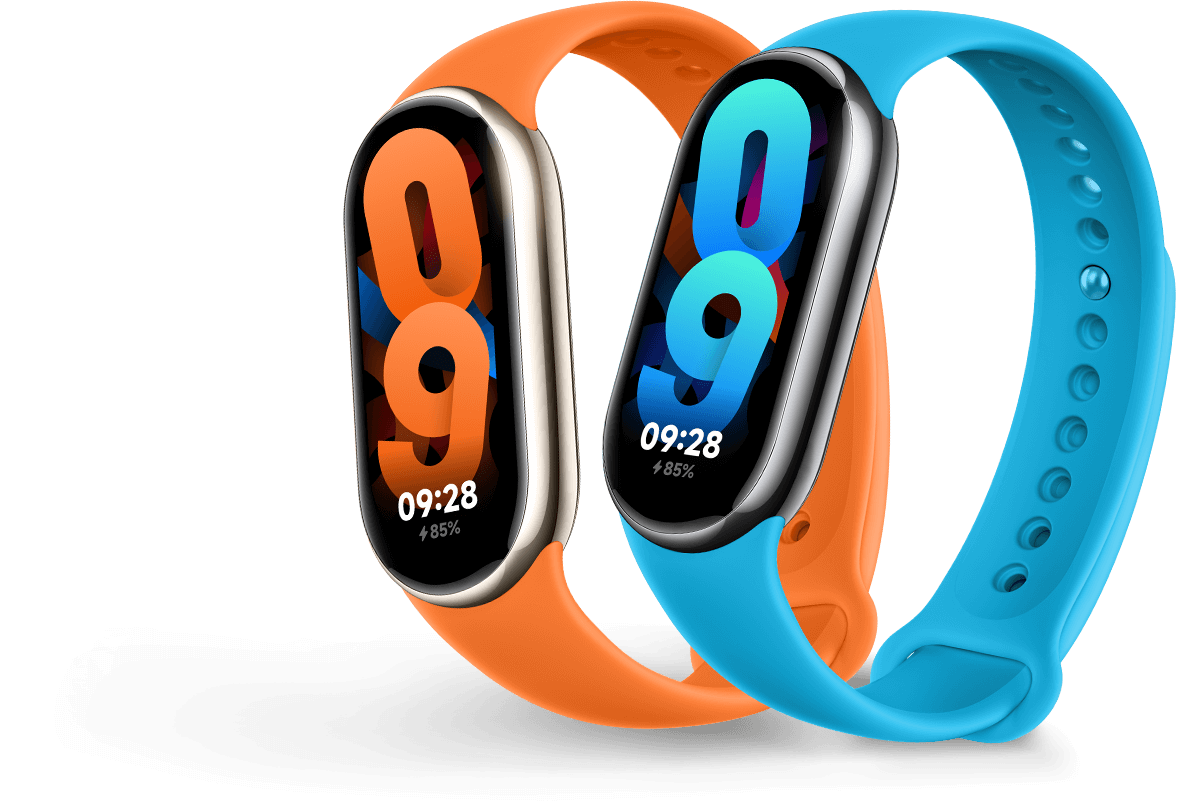 The soft, smooth and waterproof strap is the perfect all-rounder. Whether sweating or swimming, the vibrant colours make it easy to match to your athletic style.
*Comes with a black/white TPU strap as standard. Other straps must be purchased separately.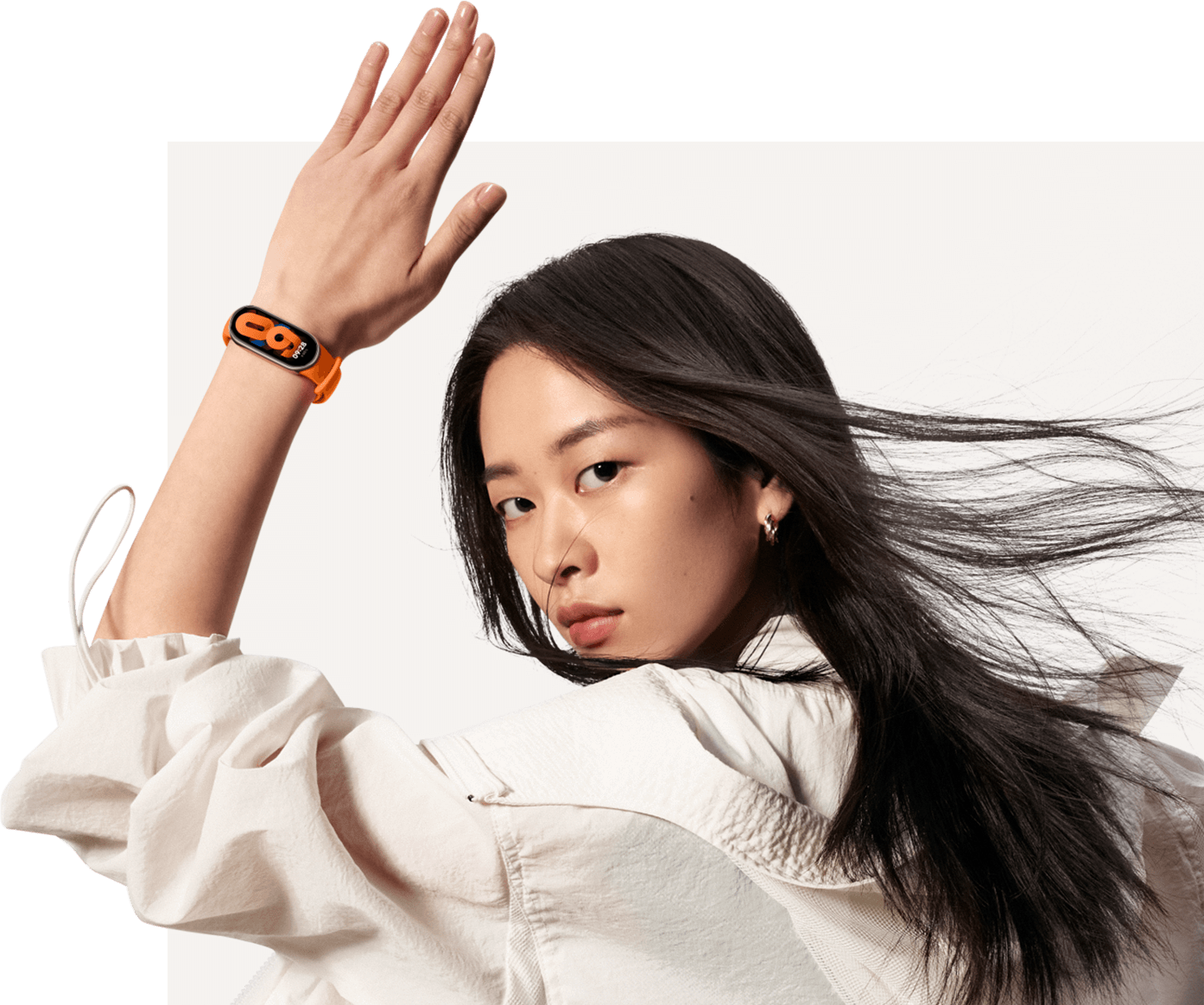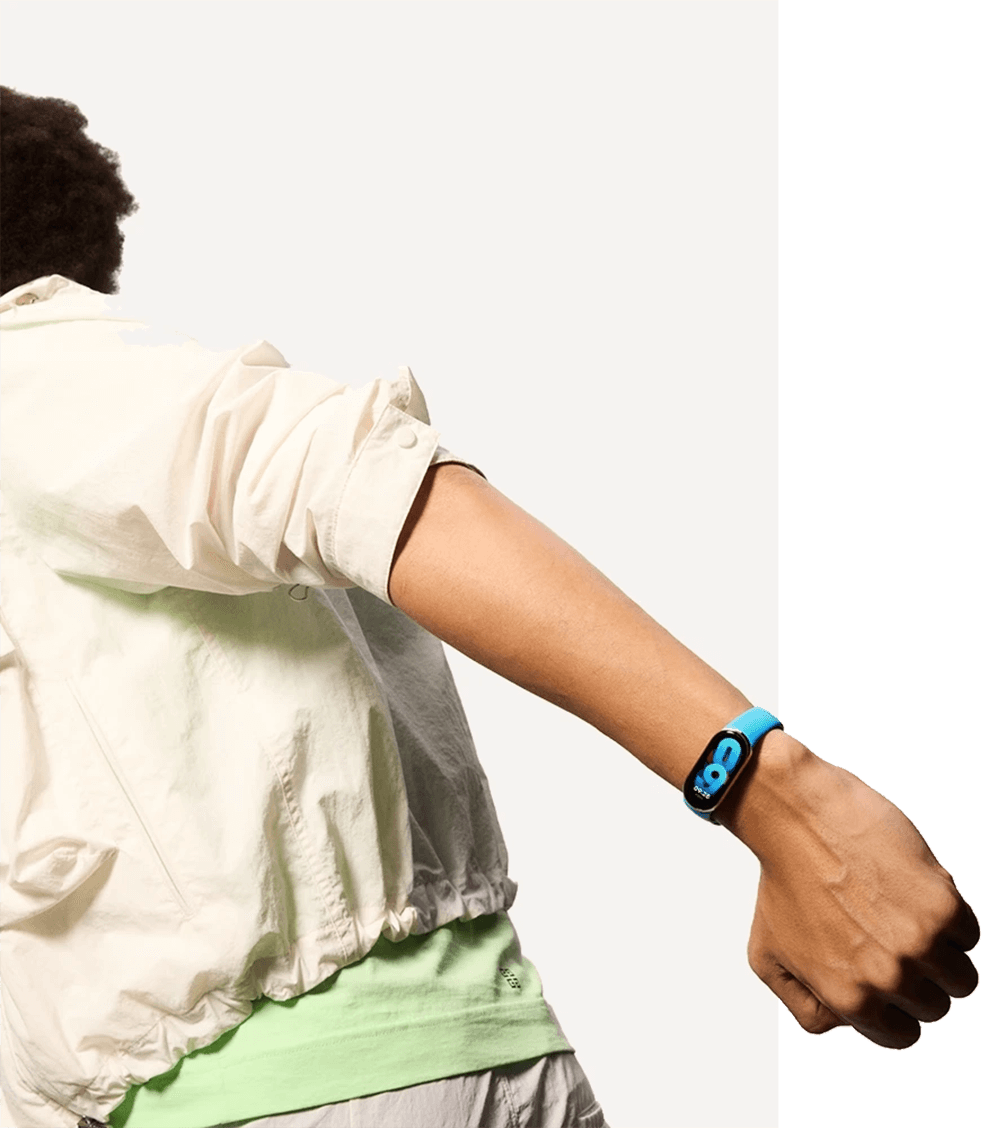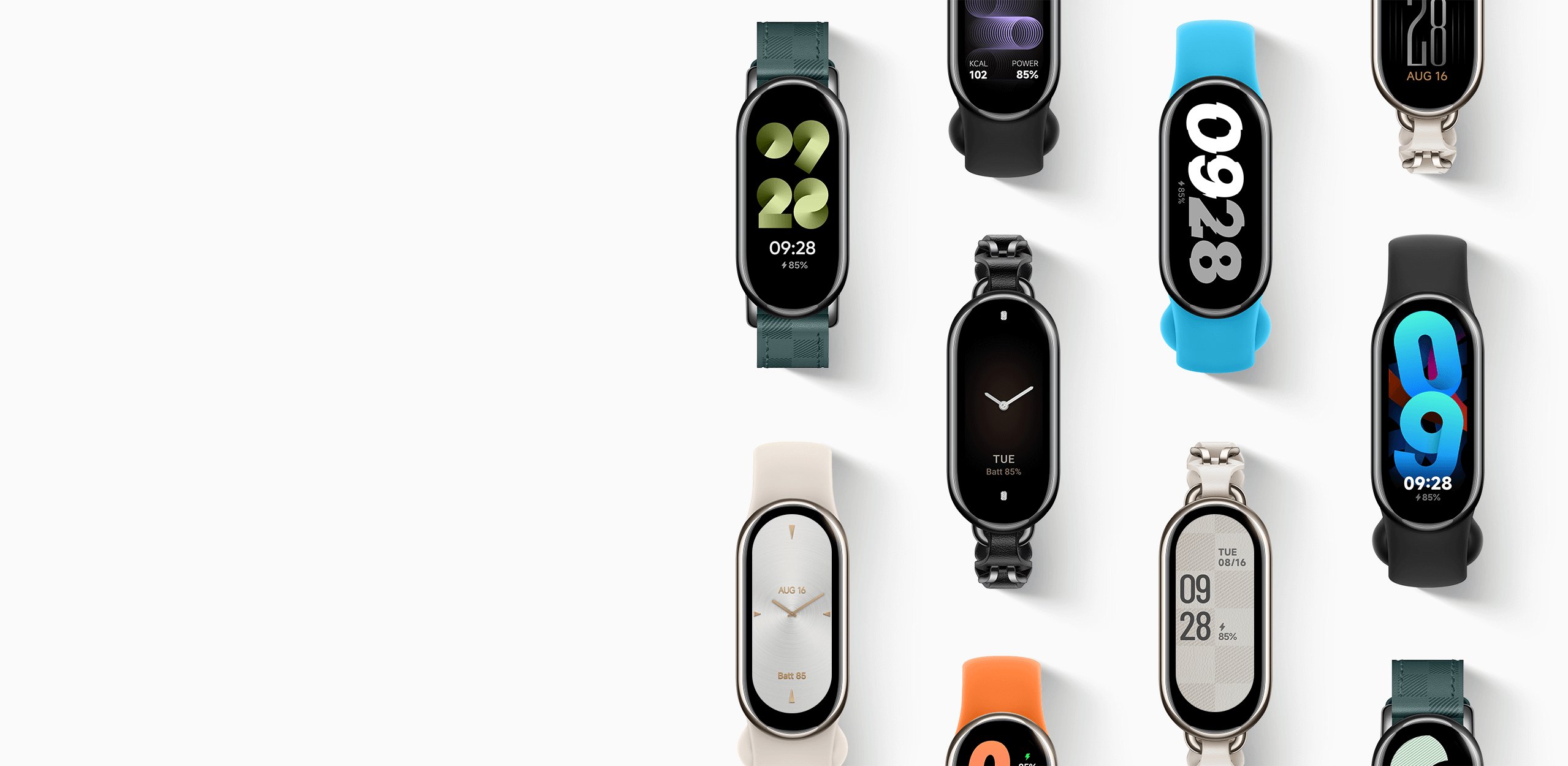 Hundreds of fashionable faces to express your unique style
More than 200 new fashionable watch faces with exclusive always-on display to give you a constant source of inspiration for your outfits. With a wide range of straps and pendant accessories, as well as a variety of official matching watch faces, you can always find a unique combination to match your style.
*Based on the watch faces available in the Mi Fitness app.