Samsung Galaxy Watch 4 R870 Bluetooth 44m
It's more than a smartwatch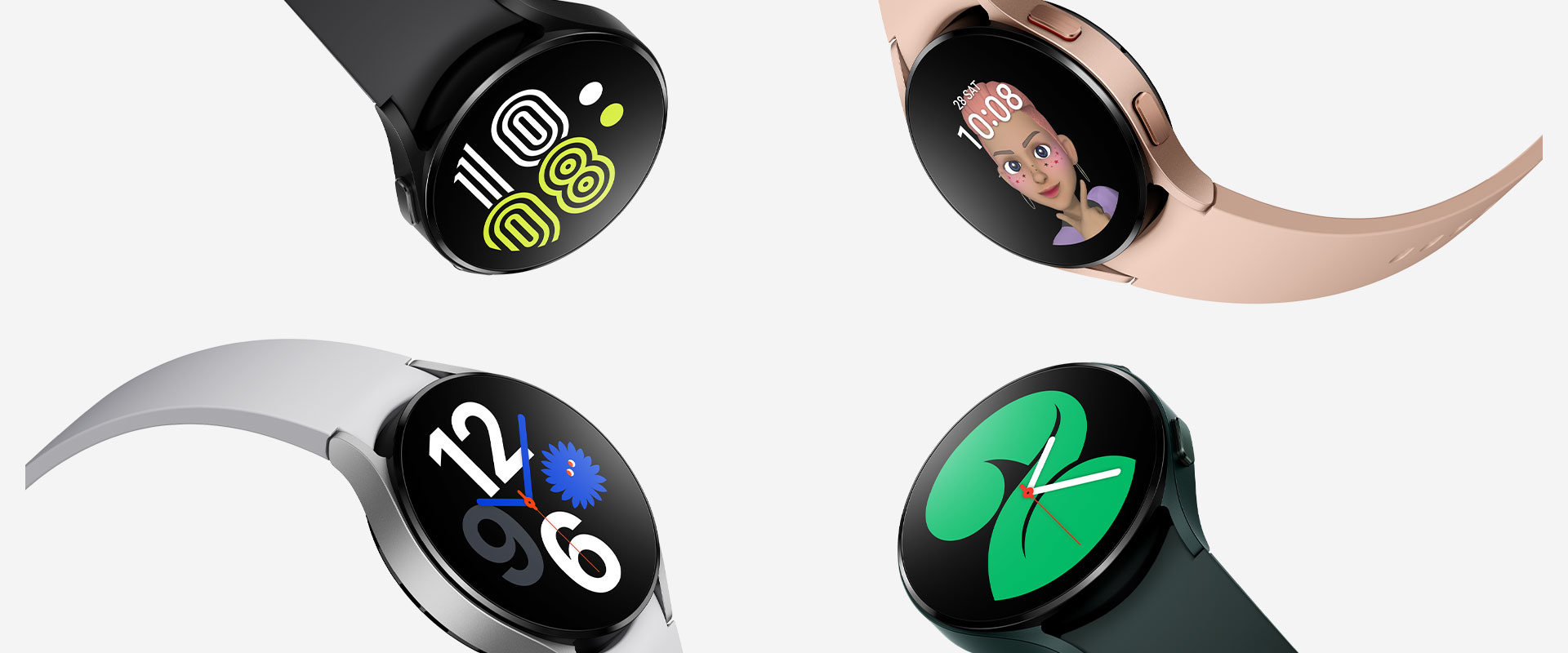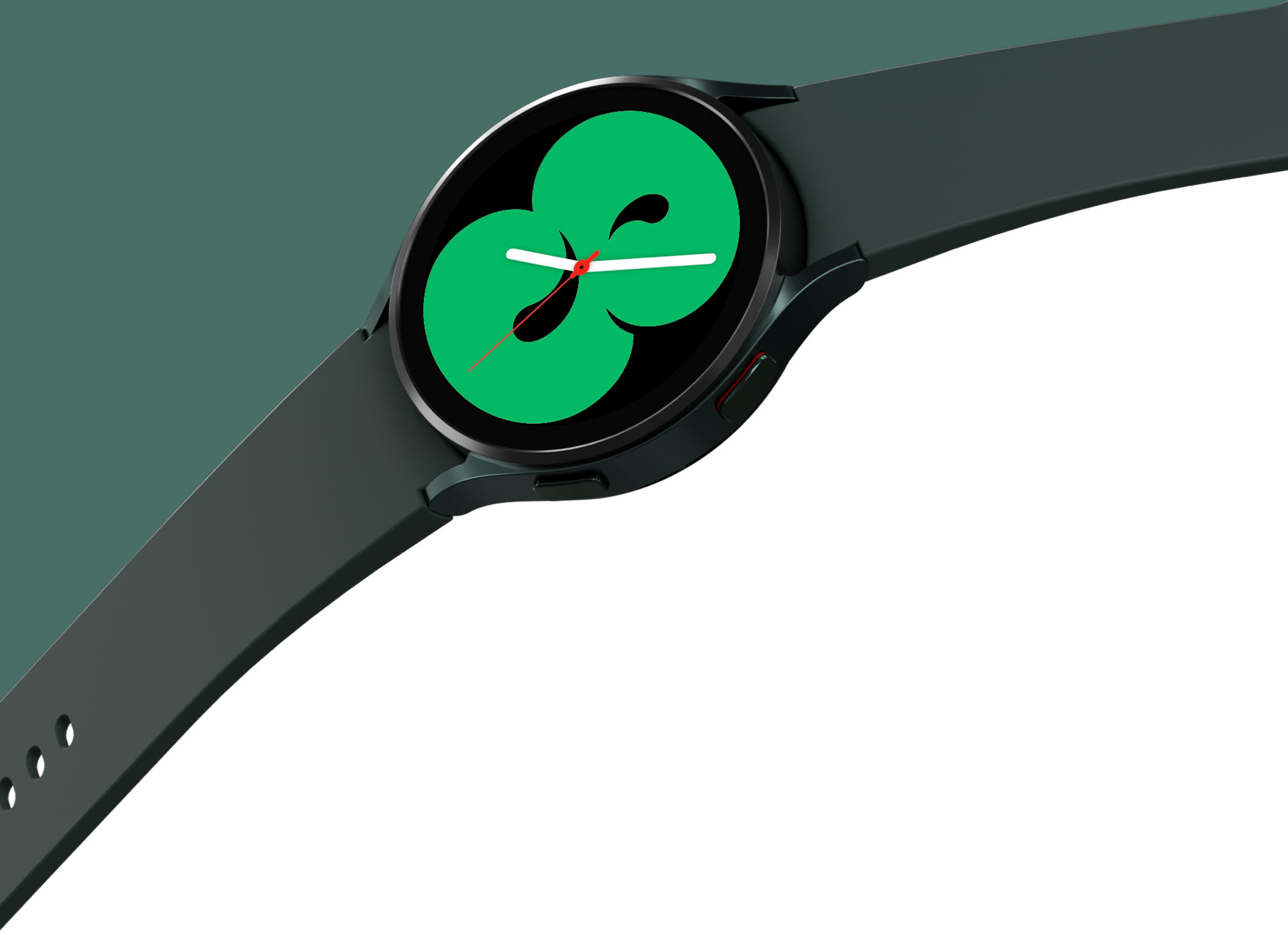 Push yourself to the next level. Crush workouts, health goals and your to-do list with Galaxy Watch4. FITNESS Make the most of every workout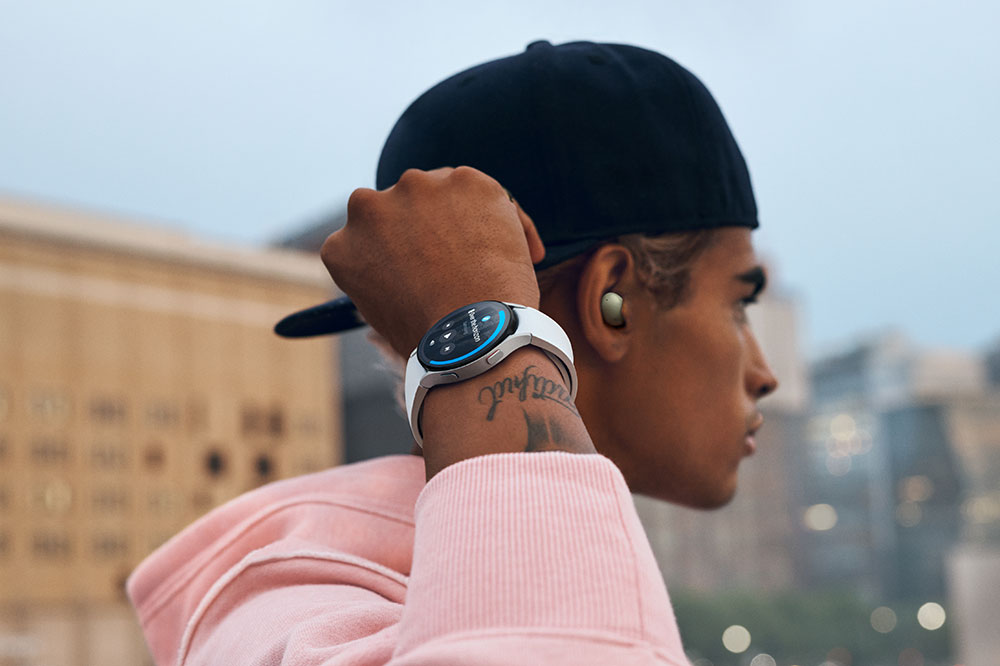 BODY COMPOSITION ANALYSIS Total wellness management on your wrist
Crush your wellness goals with the first smartwatch to measure body fat, skeletal muscle, body water, body mass index and more. The new Samsung BioActive Sensor and our fastest chip bring the biggest innovations to Galaxy Watch yet.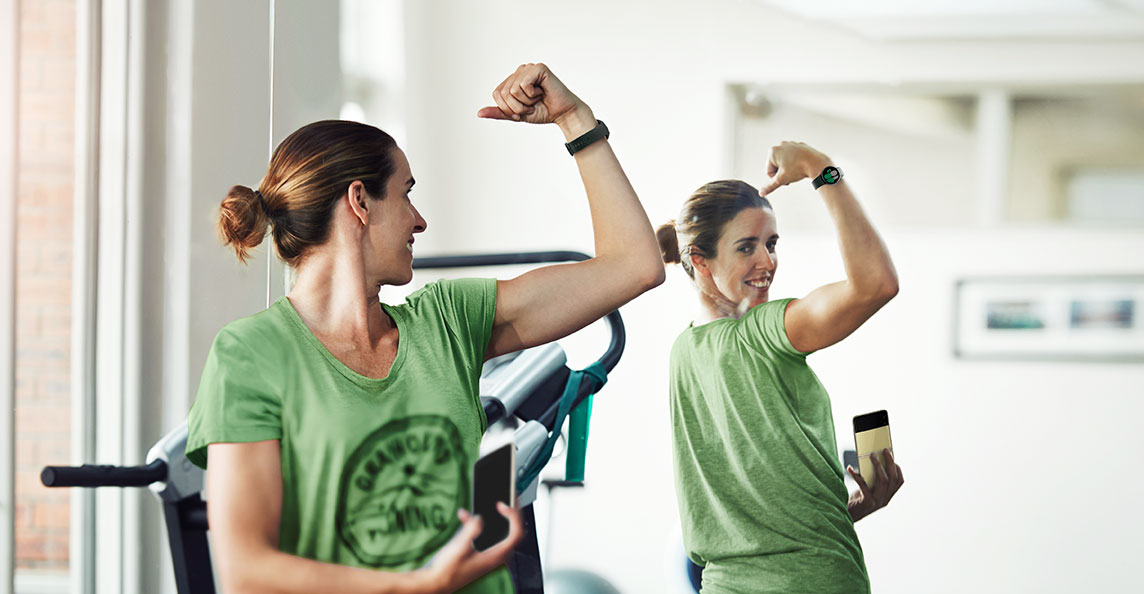 Insights from anywhere
A world of healthy insights tailored just for you. Take real-time readings of body composition, ECG, and blood oxygen levels so you can track and assess your wellness on your schedule.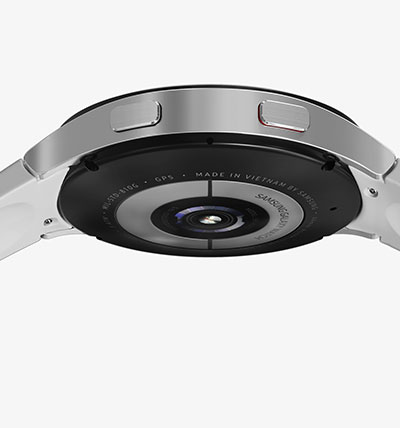 Your health data simplified
Stay on top of your health, your goals and upcoming fitness needs with easy-to-read wellness factor assessments.
GROUP CHALLENGE
Go farther together
Following the text message, there are two emotes; a gush of wind and a set of eyes glancing left.
See you at the finish line, David! 
12:45 PM
The front of a Galaxy Watch4 with a green band is shown, and its watch face displays "3rd place" in a walking Group Challenge with friends. Around the watch are diverse people cropped in a circle. There are text bubbles on the top left and bottom right, each pointing to its speaker.
Two exclamation point emotes are used before and after the words "Look out".
 Look out   Isabella is catching up…
12:46 PM
Enjoy every step you take with your friends and family with Galaxy Watch4. Track your steps and compete with friends through a live message board.
DAILY ACTIVITY & FITNESS TRACKING
Name a workout. It can track it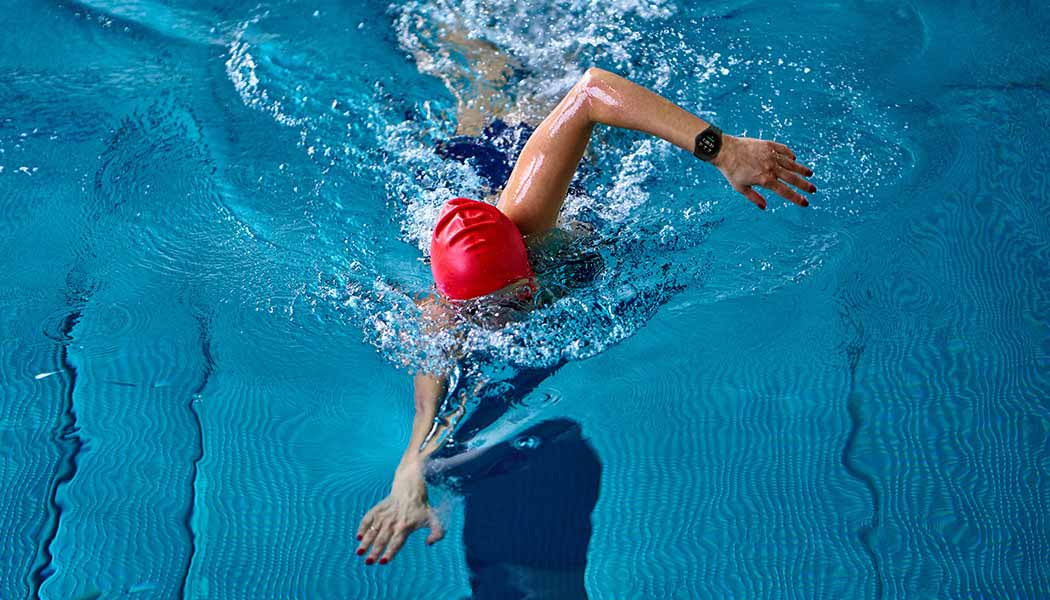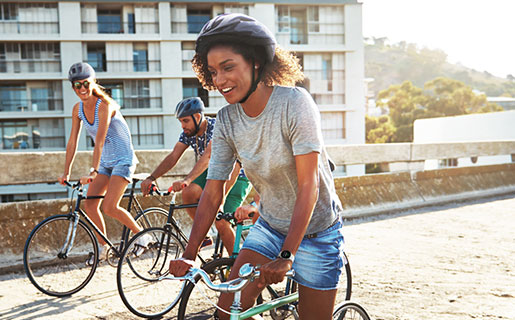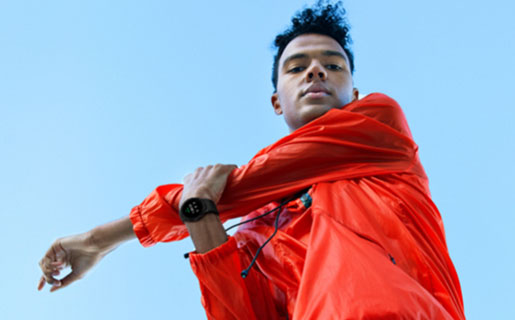 Track your activities and fitness scores on your watch and phone. Count steps, check calories, and stay on the grid with GPS. Galaxy Watch4 detects physical activity to track your routines and supports more than 90 exercises for a more accurate report of your workouts.
HEALTH A watch that's watching out for you
ECG
Be smart about your heart
Meet the Samsung BioActive Sensor that measures ECG in real time. You can check and monitor abnormal heart rate and rhythm through ECG and send data straight to a compatible Galaxy phone to be easily shared.
ECG: Measure ECG using an Electrical Heart Sensor.
ADVANCED SLEEP Better sleep starts here
A silver Galaxy Watch4 device is shown with a silver band tied round and its watch face displaying the sleep tracking feature.
Manage your overall sleep quality with an advanced sleep tracker that detects and holistically analyzes your sleep stages while you rest. Improved measuring options let you check your blood oxygen levels and detect if you are snoring.
DESIGN
Fashion meets function
Look great while crushing every part of your day.
Two Galaxy Watch4 devices are shown, a pink gold color on the left and a silver color on the lower right. Each has a watch face that is showing different colored designs to tell time.
DESIGN
Sleek, Seamless, Iconic
Galaxy Watch4 features a simple design with a streamlined aluminum metal frame. It offers high-end looks and functionality for your workouts and day-to-day tasks.
Choose from a selection of bands, including the Hybrid Leather Band, the Sport Band, and more. Treat your wrist with high-quality materials, comfort fit, and sweat-resistant surfaces.
*Select interchangeable watch bands sold separately.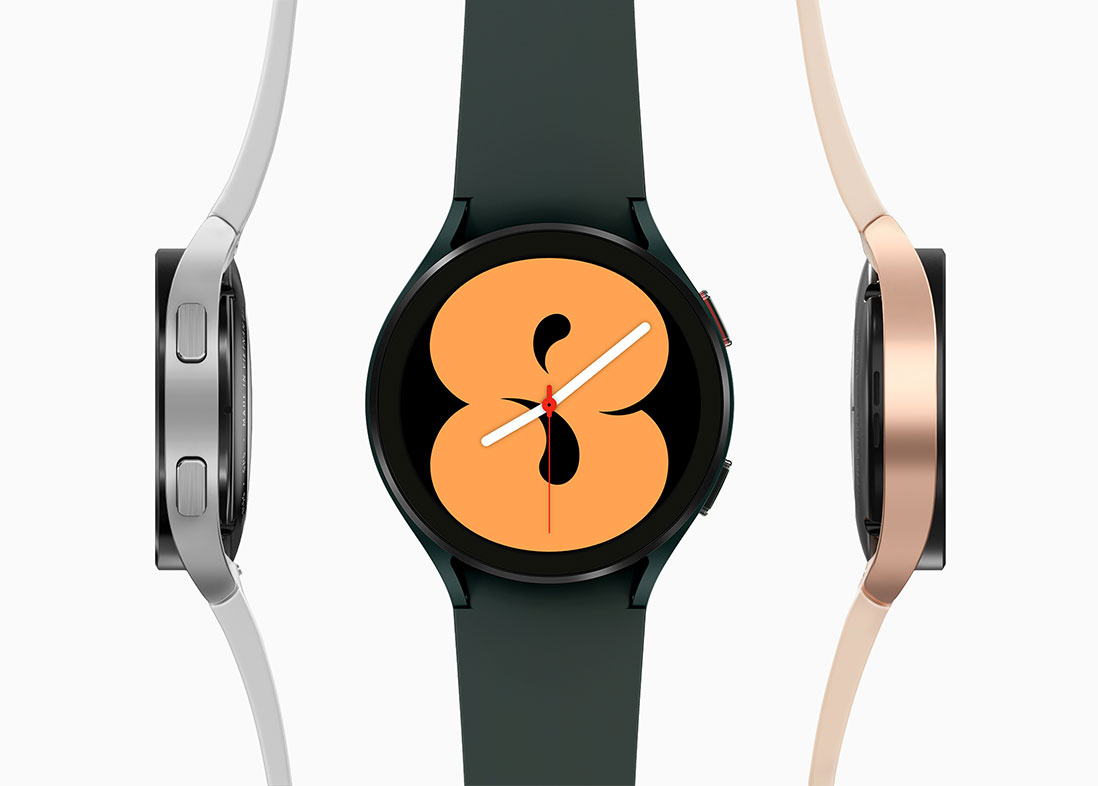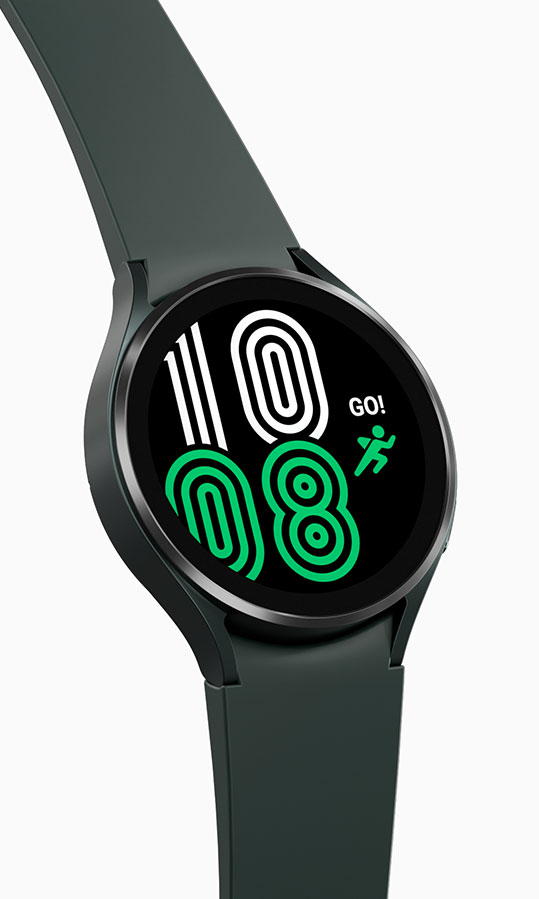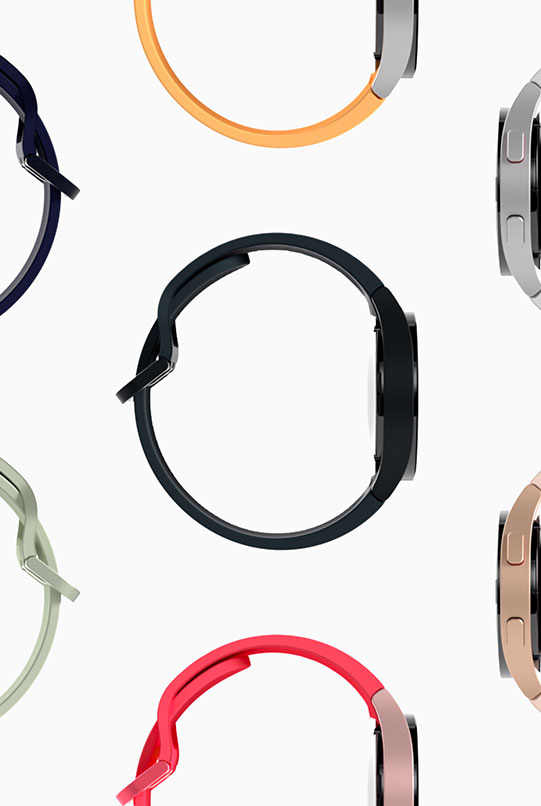 WATCH FACE
A new day. A new watch face
A Galaxy Watch4 device and its various watch face styles can be seen.
Choose between analog or digital watch faces with a variety of backgrounds, fonts, and colors to match your tastes, the weather, or occasion. Spice up your character watch faces with AR Emojis to express your style, while animated graphics show what you're up to, like running or listening to music.
NEW OPERATING SYSTEM
It's a real team player
The sideways view of a green Galaxy Watch4 device is
displayed, and various app icons can be seen.
The first smartwatch with Wear OS Powered by Samsung, Galaxy Watch4 puts seamless access to your favorite apps on your wrist. You'll get a rich app selection from music streaming apps to anything in the massive library of health and fitness apps.
APPS & SERVICES The power of Google on your wrist
Tap into the power and convenience of Google services and apps right on your wrist. Pay for coffee. Get directions to the park. Stream your favorite tunes through YouTube Music.
ECOSYSTEM Your Galaxy, all connected COMPATIBILITY Plays well with others