Highlight
performance Bigger, faster and under control 33 W SUPERVOOC™ + 5000 mAh battery ¹ A 5000mAh battery gives you the power to thrive in life. Need to top up before a long video call? 33W SUPERVOOC™ technology gives you 50% more power in just 26 minutes.
² Feel powerful and feel in control.
Reassuring recharge Enhanced Night Charging Sleep soundly with AI nighttime charging protection. It will not overcharge at night, and allows your battery to retain its youthfulness. The USB port has also undergone 20,000 connection tests, and the anti-fatigue protection ensures safe and reliable recharging.
More intense and smooth color
Display ³ Colored perforations
Enjoy bright and captivating images on a wide color gamut screen at 96% NTSC. Watch movies and enjoy immersive games that run smooth as silk thanks to the 90Hz refresh rate. Adaptive refresh technology also delivers elegant performance while saving energy. You can now immerse yourself in your digital life for even longer.
16.73 cm (6.59 in) Screen size ⁴ 96% NTSC . color gamut b90Hz
refresh rate adaptation
refresh rate technology 

design 

Stunning design, stunning aesthetics
OPPO GLO design
Decorated with one million nano-level star diamonds, 
OPPO A96 sparkles and changes color from different angles. 
It also has a premium build that will stand the test of time.
Quality Safe from scratches
OPPO A96 is a device that is designed not to have marks or fingerprints. 
Whether you're on the go or on the run. This phone is safe from scratches. 
Excellent design, excellent durability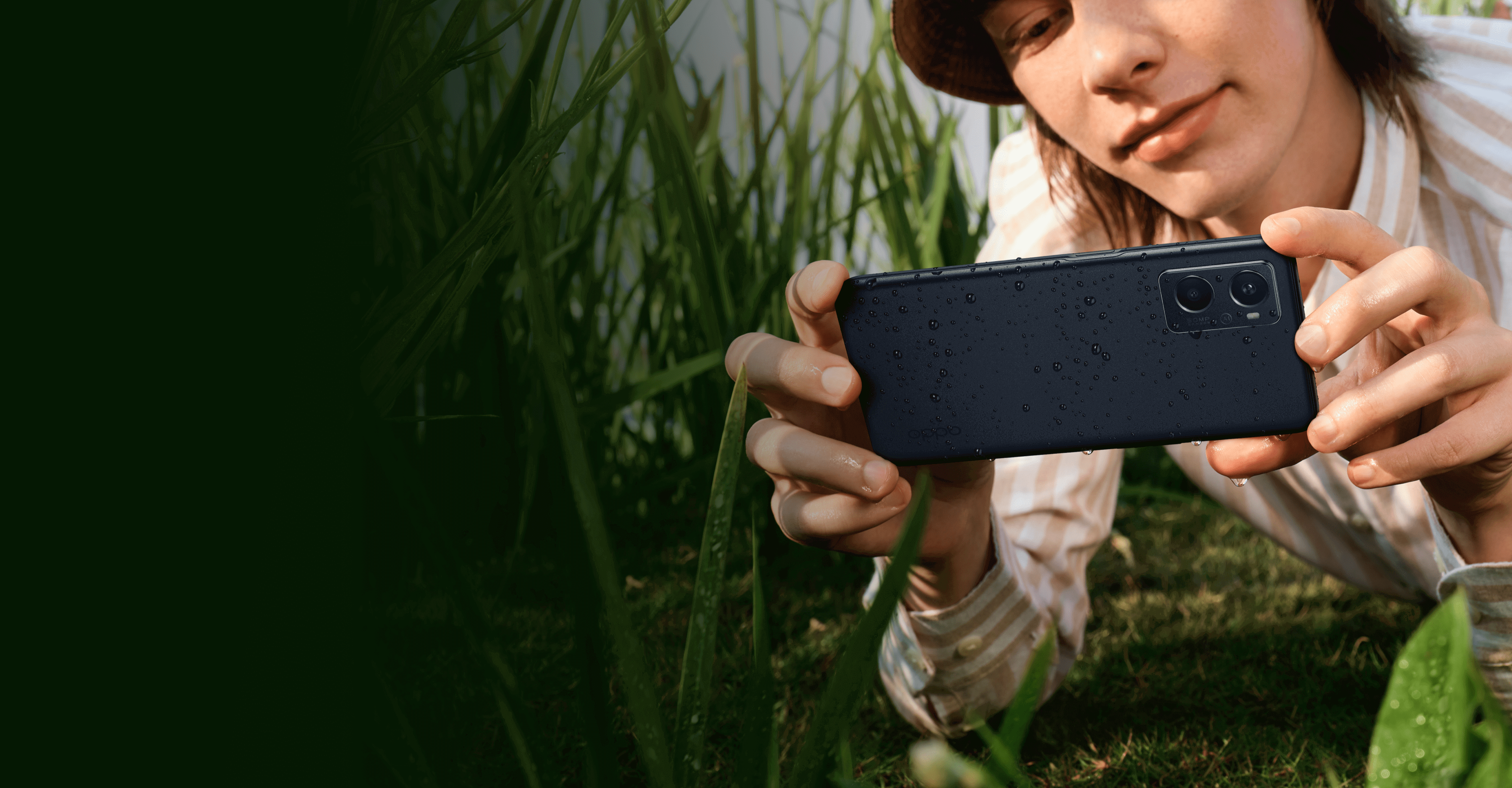 Deal with life's ups and downs with OPPO's everlasting quality OPPO
only offers reliable products. OPPO A96 is IP5X dustproof, IPX4 waterproof⁵,
and has passed thousands of environment tests, drop tests and more.
This is a portable device that is built to fit into your everyday life and whatever comes with it.
OPPO A96 has passed: Smoother handling of your apps and memories Super RAM and ROM,
RAM Expansion⁶ and Qualcomm® Snapdragon™⁷ The superior RAM/ROM and octa-core
processor are designed for lag-free smoothness. While additional RAM expansion allows
multiple applications to run at lightning speed. With less memory, you can also collect more
memories with one click.
An exceptional entertainment experience Enjoy the colorful glow of the gorgeous OPPO A96 screen. Dual speakers provide an audio feast to indulge in. While the high refresh rate and system booster system can keep the fun smooth and fast

Photography
Capture precious moments with precise clarity

Never miss a shot
Dual HD cameras capture all your unforgettable 
moments, even in challenging conditions.
Natural beauty with artificial intelligence
Natural and truer reflections of your personal beauty.
Light up the night and capture
 brighter smiles. neon portrait
Lets you take bright night photos with blurry background
ColorOS 11.1
know more
Now with ColorOS 11.1 update
ColorOS is now lighter, smoother, and more intimate.
Three-finger translation with Google Lens
Take screenshots with free templates and translate them in one click.