Kieslect YFT2030EU KR Pro Smart Watch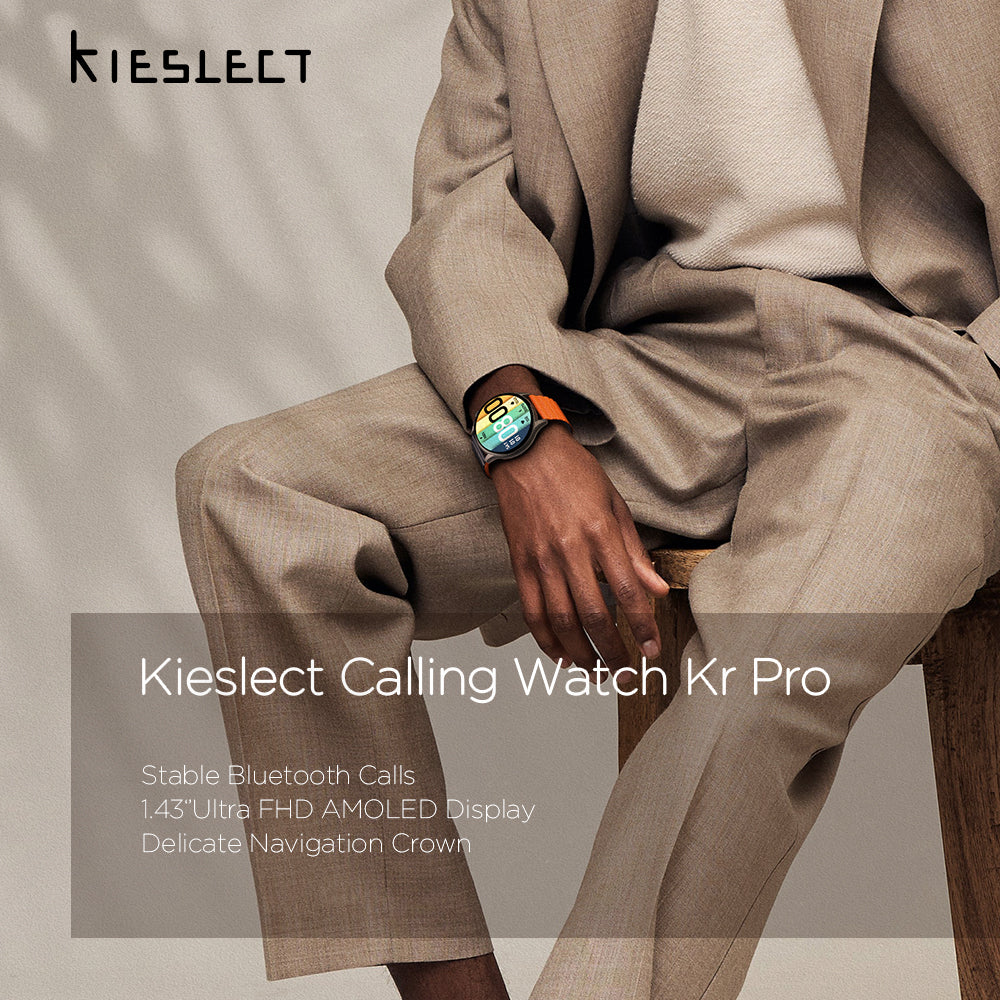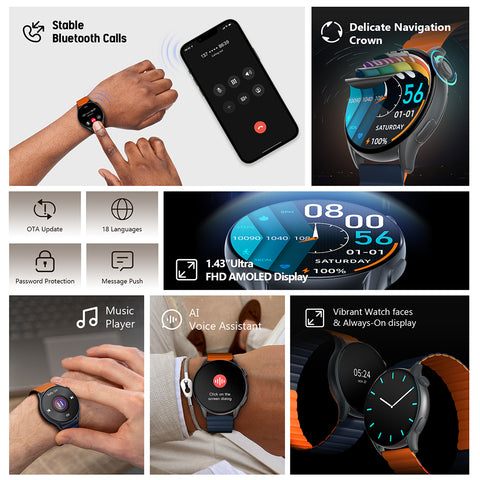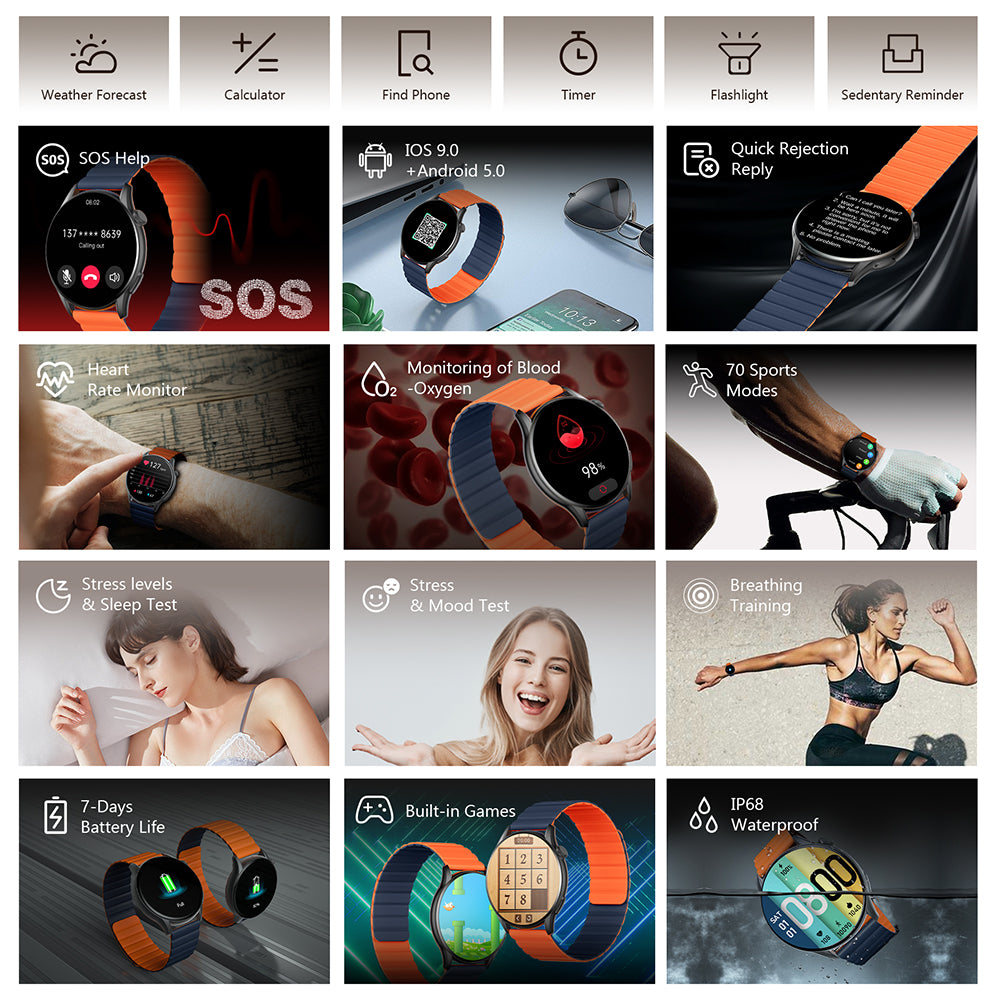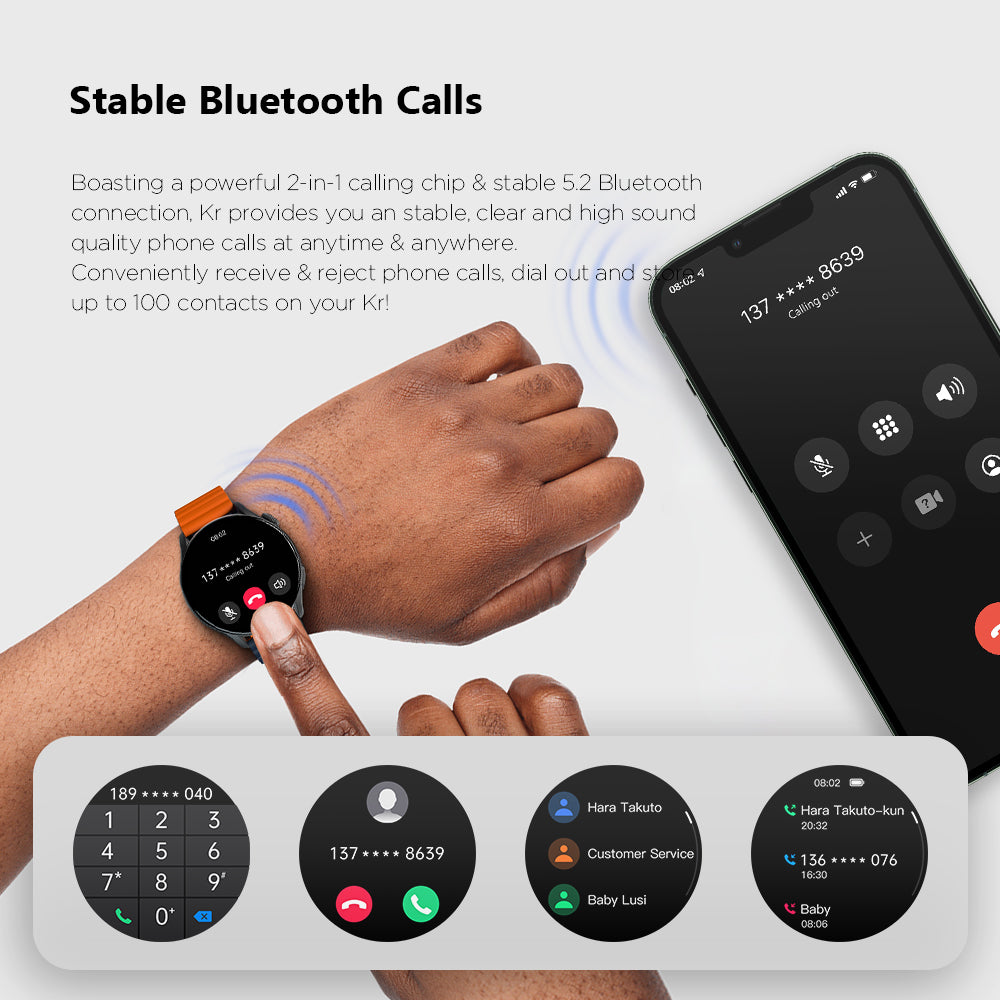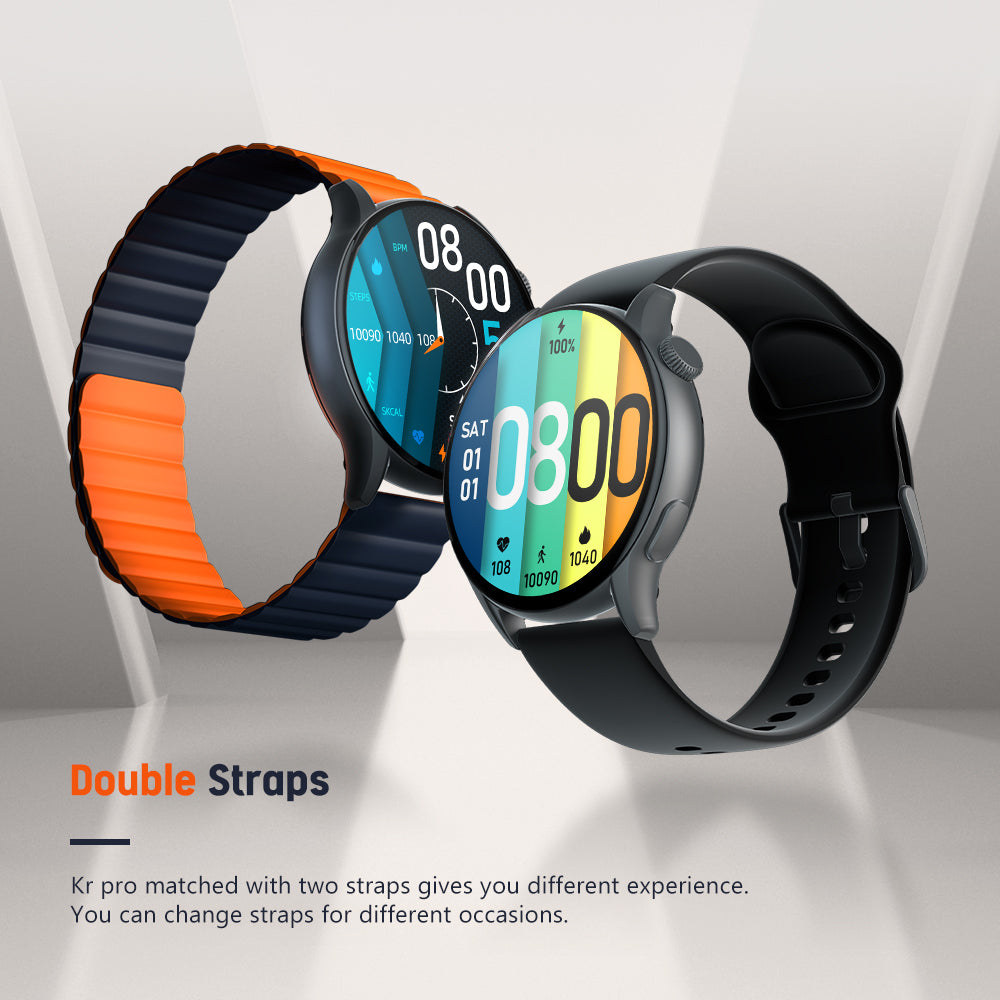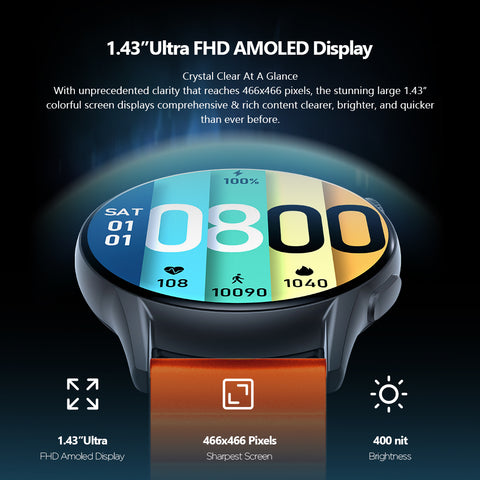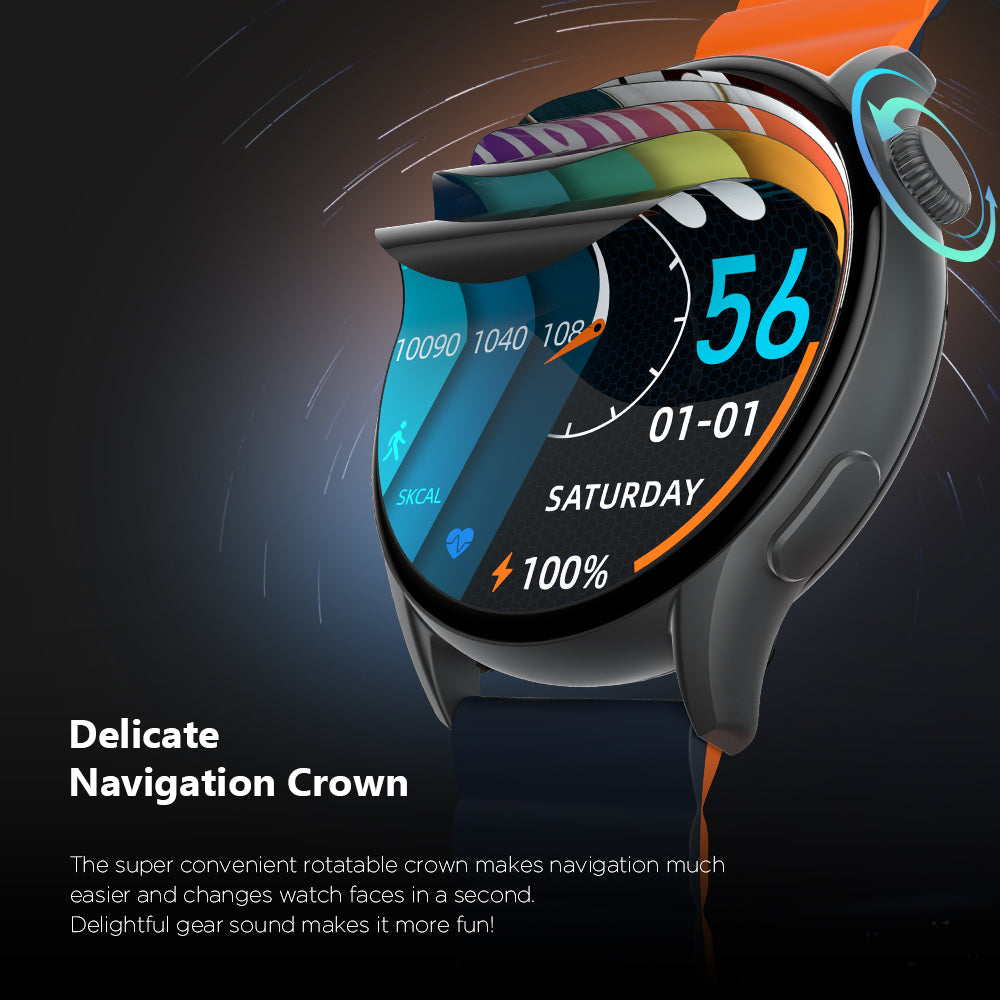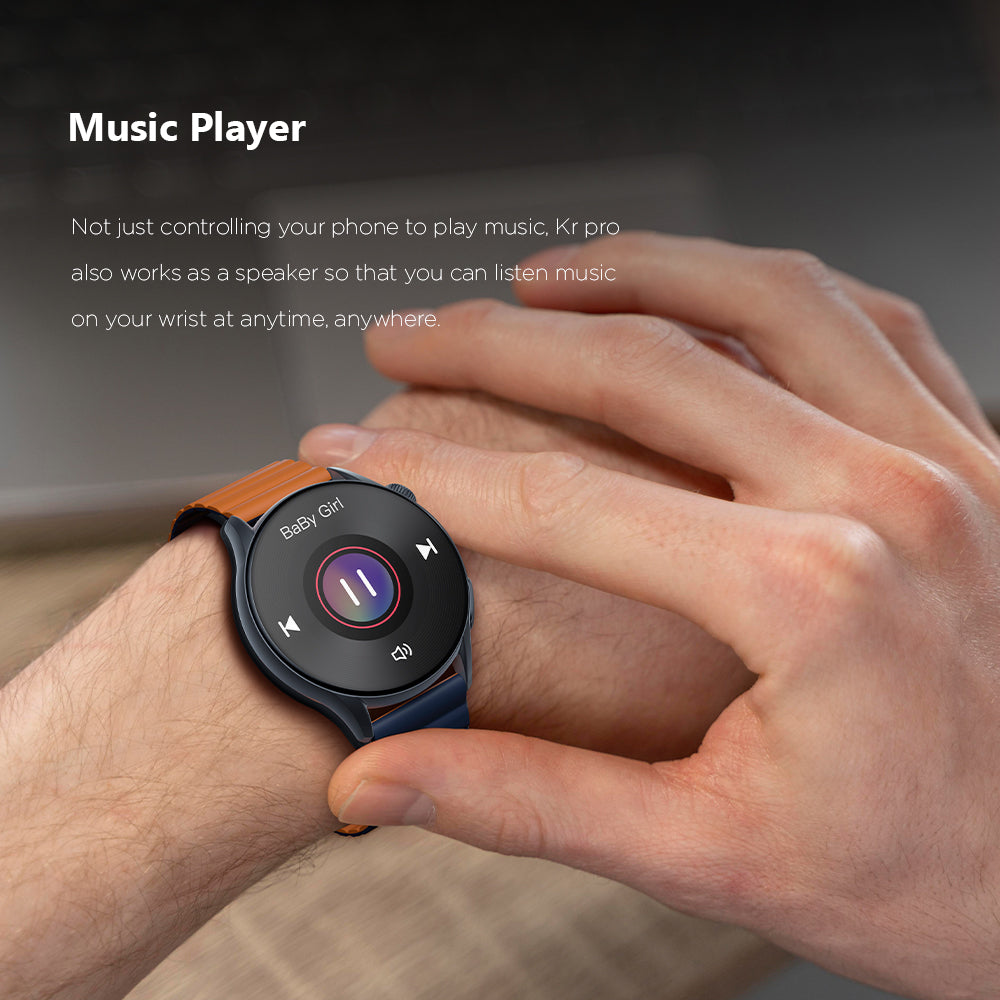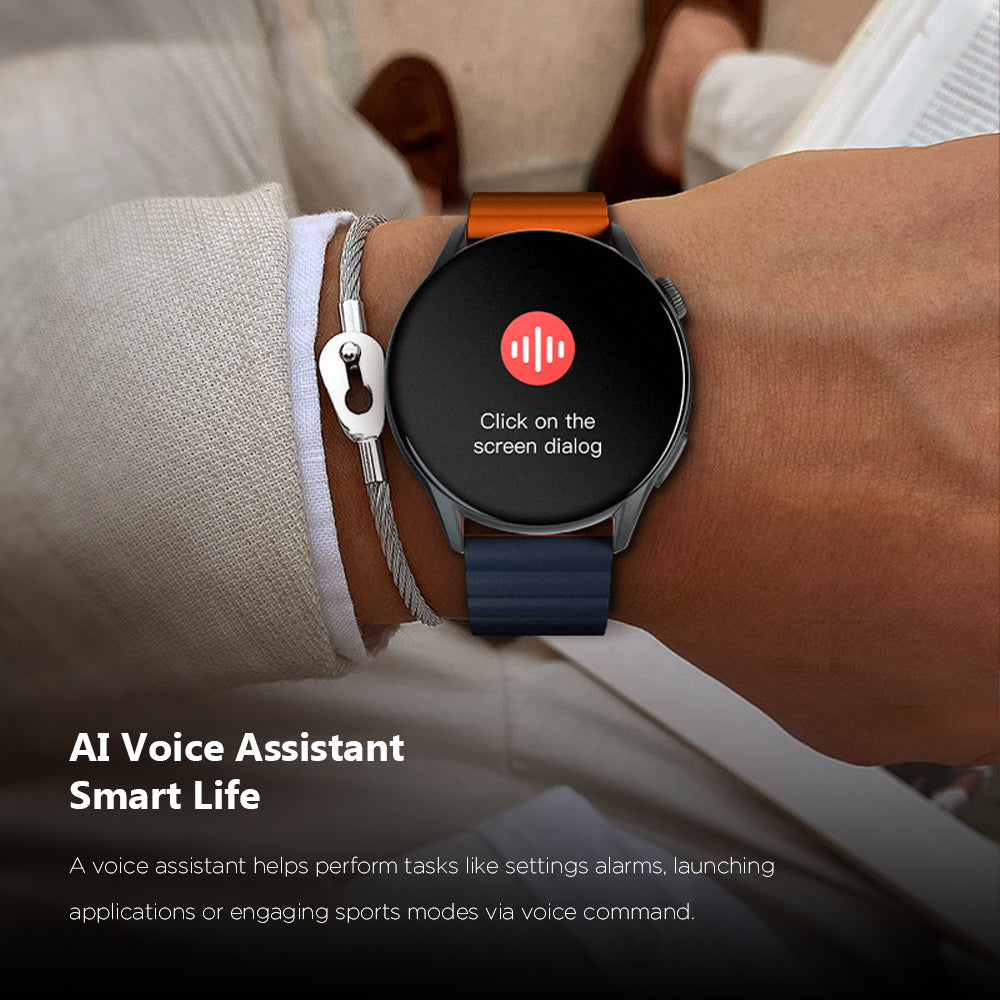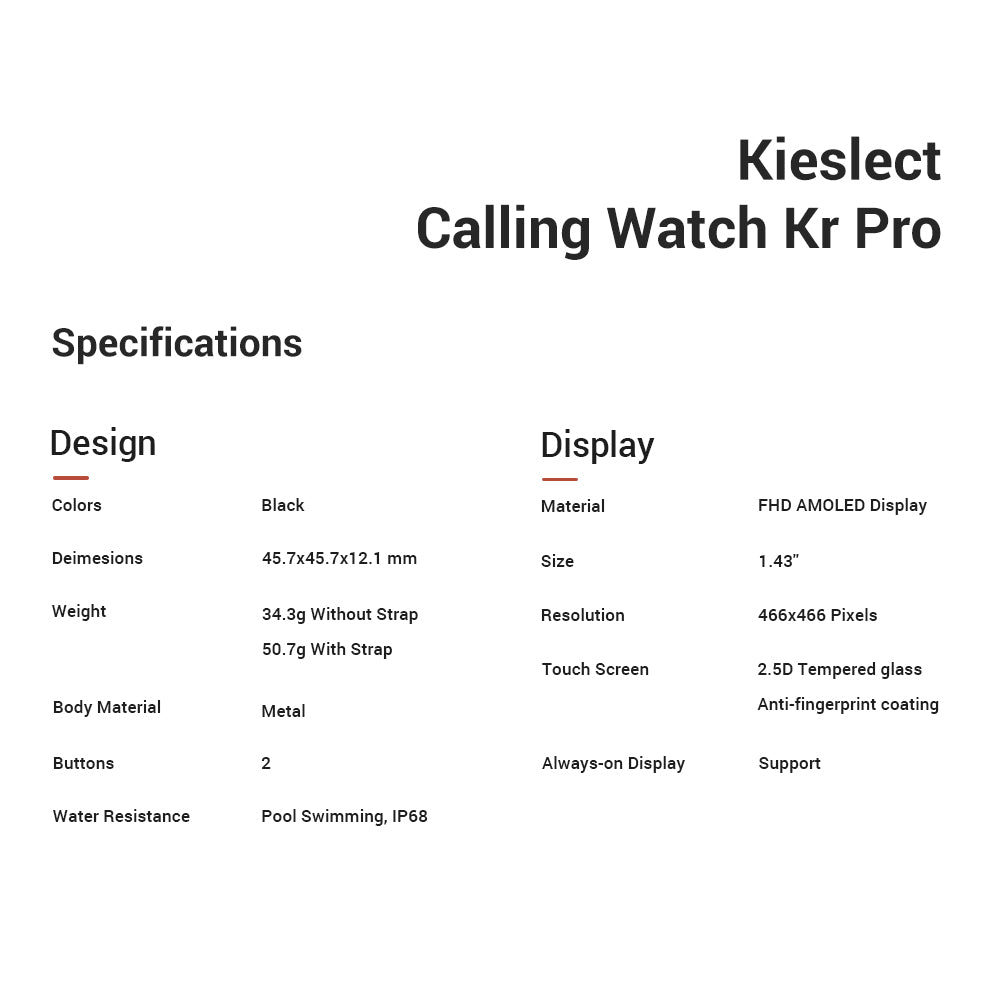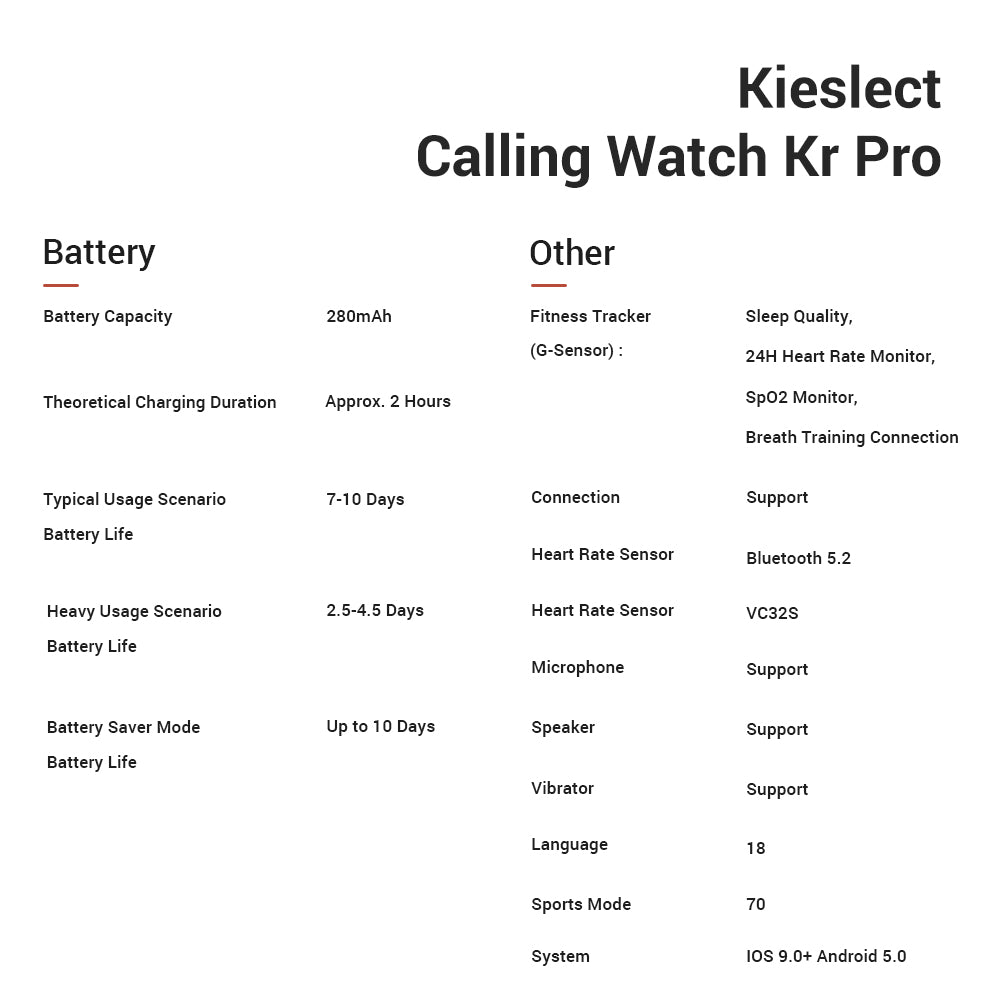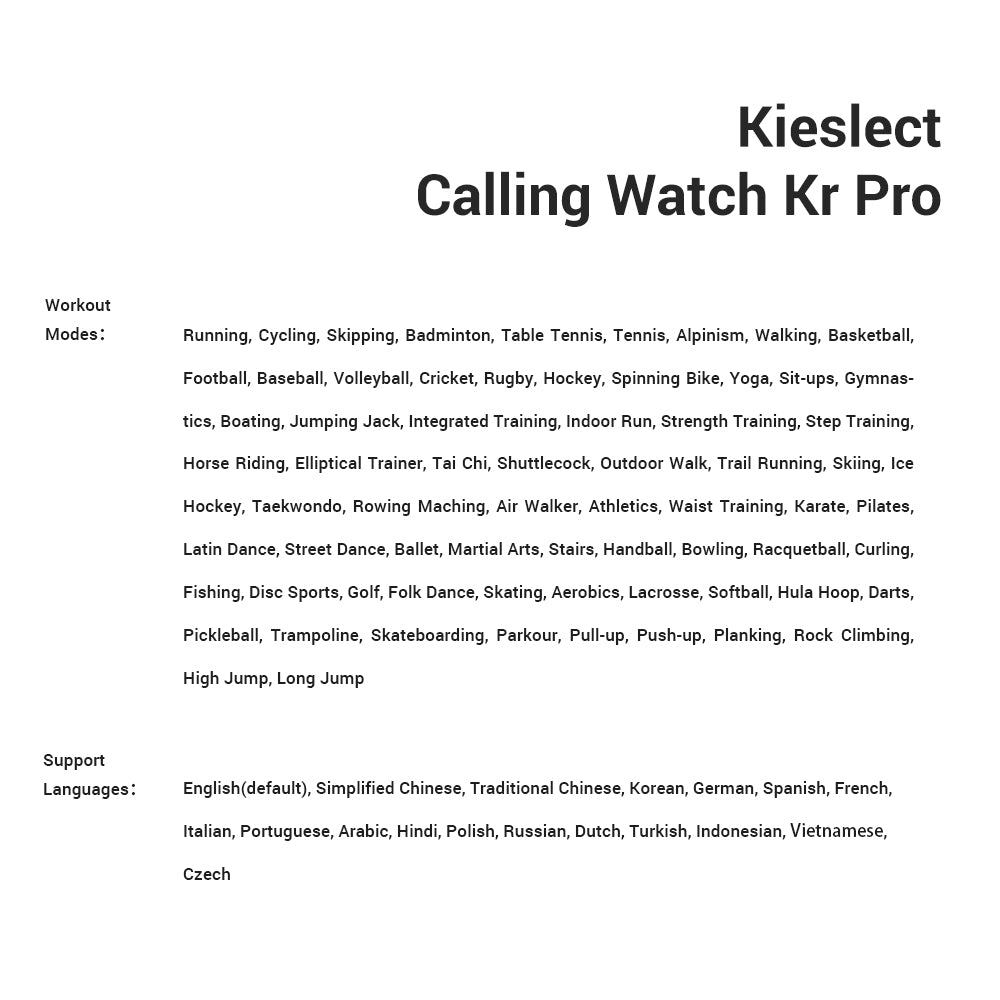 Kieslect Calling Watch Kr Pro Features:
● Stable Bluetooth Calls
Boasting a powerful 2-in-1 calling chip & stable 5.2 Bluetooth connection, Kr Pro smartwatchvides you an stable, clear and high sound quality phone calls at anytime & anywhere.
Conveniently receive & reject phone calls, dial out and store up to 100 contacts on your Kr!
● Double Straps
Kr Pro smartwatch matched with two straps gives you different experience. You can change straps for different occasions.
● 1.43″ Ultra FHD AMOLED Display
Crystal Clear At A Glance.
With unprecedented clarity that reaches 466×466 pixels, the stunning large 1.43" colorful screen displays comprehensive & rich content clearer, brighter, and quicker than ever before.
● Delicate Navigation Crown
The super convenient rotatable crown makes navigation much easier and changes watch faces in a second. Delightful gear sound makes it more fun!
● Music Player
Not just controlling your phone to play music, Kr Pro smartwatch also works as a speaker so that you can listen music on your wrist at anytime, anywhere.
● AI Voice Assistant Smart Life
AI voice assistant helps perform tasks like settings alarms, launching applications or engaging sports modes via voice command.
● Vibrant Watch faces & Always-On Display
Match your mood, outfits or different occasions with a wide range of stylish watch faces, all of which have a matching always-on display.
● Fitness Tracker
With Kr Pro smartwatch, you can better understand your health status by monitoring your blood-oxygen, heart rate, and sleep in real-time and makes timely adjustments to develop a healthier lifestyle.
● SOS Help
Kr Pro smartwatch will call for help, when u need it!
● Quick Rejection Reply
If an emergency call comes in when you are in a meeting, you can directly reject the call and Kr Pro smartwatch will automatically reply via SMS to the caller.
● 7-Days Battery Life
If you want to invest in a smart watch jammed-pack with awesome features but also possesses an excellent battery life, Kr Pro smartwatch is your top choice!
7 Days for Typical Use.
● 70 Sports Modes
Stay healthy and achieve your fitness goals with the help of Kr Pro smartwatch's 70 workout modes: Running, Cycling, Swimming, Soccer, Climbing, Badminton, Tennis, Ping Pong, Hockey, Basketball, Rugby, Gymnastics, etc.
● Quick Release Magnetic Strap
Leading the fashion trend with four kinds of premium collocations.
Feeling comfortable owing to the perfect combination of silicone and metal materials.
Easy to wear and release without the alignment of traditional buckles.