INFINIX SMART 7 HD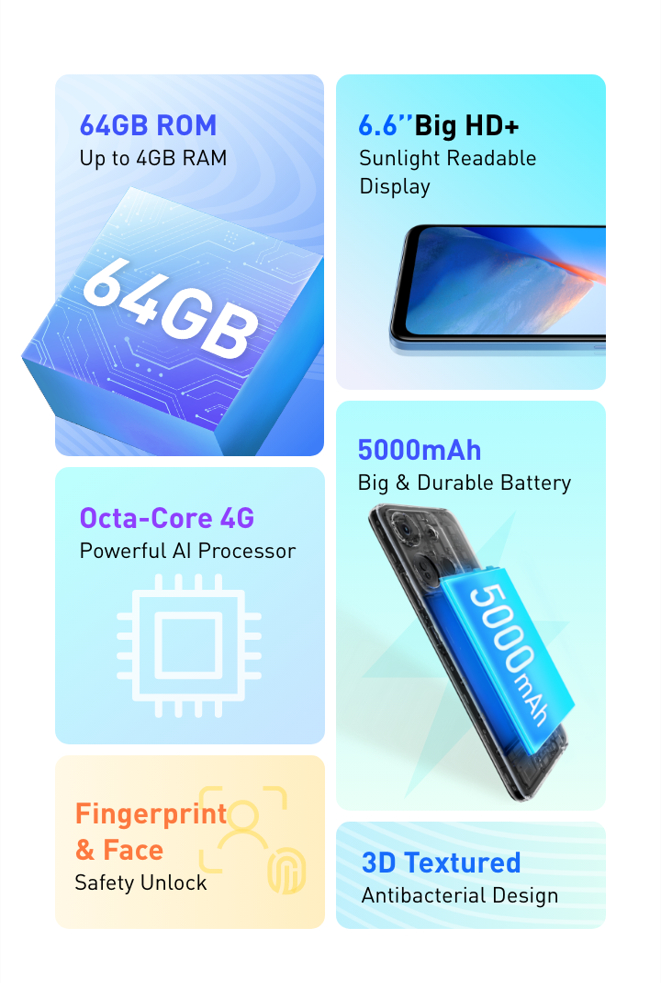 Features:
6.6 Big HD+ Display Thin edge 6.6 HD+ big screen. Advanced 84% screen to body ratio. Creates movie like visuals for your everyday enjoyment. Automatic brightness adjustment, so you dont have to worry about the lighting conditions.

Big & Durable battery 5000mAh battery with extra long battery life. Up to 5% power with ultra-power saving mode. 2Hrs calling time and 24Hrs standby time.

Fingerprint & Face unlock Supports both fingerprint and facial recognition unlock, providing a secure and convenient unlock experience.

Silver Ion antibacterial spray 99% antibacterial rate against 14 types of bacteria and mould, making the SMART 7HD safter and tougher to use.

64GB ROM- 64GB massive storage, equipped with streamlining tech which optimizes storage to free up 15% of space. Includes 2TB expandable storage.