Huawei FreeBuds 5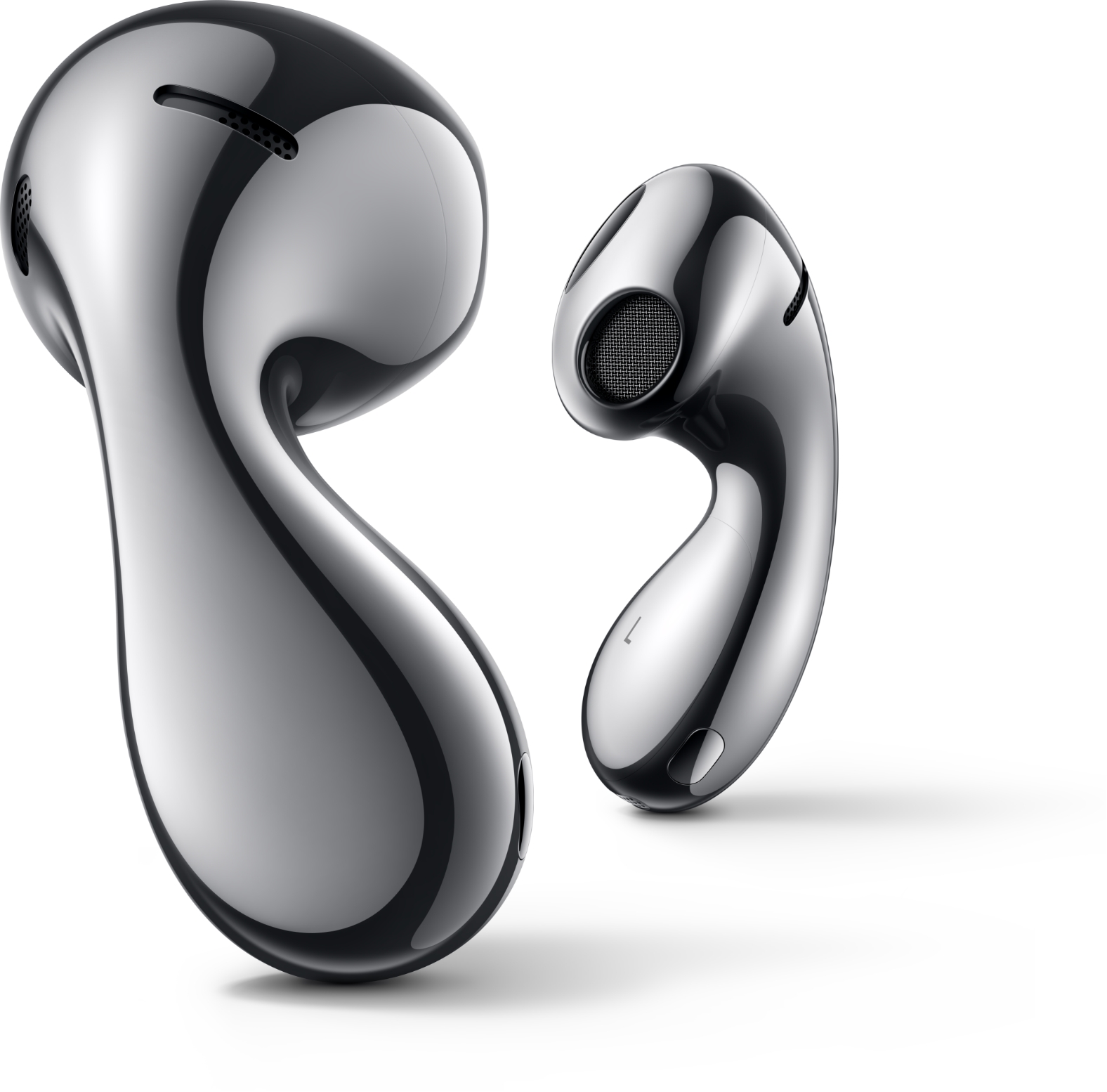 Reasons to Love
Seamless Curves for Optimal Fit1
HWA and Hi-Res Certified
Ultra Wide Frequency Adaptive EQ
Super Charge and Long Battery Life2
AI Call Noise Cancellation
Ultra Magnetic Driver with Punchy Bass
Ahead of the
Curve Aesthetics
These earbuds are meant to dazzle and bring melody brimming to the surface, with mesmerizing curves and mind-blowing capabilities1.
HUAWEI FreeBuds 5 Won iF DESIGN AWARD 2023 
Ceramic White
Pure and Elegant
Silver Frost
Effortlessly Cool
Coral Orange
Vibrant Energy Embodied
Sound Meets Sensation
Each pair of earbuds has been crafted to provide an ultimate level of comfort, thanks to their breathable open-fit design, fine-tuned by tens of thousands of ergonomic simulations.
Elegant as Ever — an Open-and-Shut Case
Bask in the glow of a stunning matte case that's gracefully curved, comfortable to touch, and opens and closes with ease.
Global Media Awards and High Star
 Ratings3
Expert Reviews
Recommended
Stuff
Recommended
Trusted Reviews
Recommended
Ultra Magnetic Driver
Bass that Bowls You Over
Two Magnetic Circuits
HUAWEI FreeBuds 5 is 30%4 more sensitive at low frequencies than HUAWEI FreeBuds 4, and produces robust bass that drops as low as 16 Hz5.
Bass Turbo Technology
These earbuds pack even more punch, by boosting airflow while reducing the resistance the diaphragm experiences during vibrations, thanks to proprietary tech and a custom tube.
Ultra Wide Frequency Adaptive EQ
For Your Ears Alone
HUAWEI FreeBuds 5 adjusts the sound by accounting for fit, wearing status, and volume level — all the way from 100 Hz to 2000 Hz6 — to provide a personalised listening experience full of passion and pizzazz.
HWA and Hi-Res Certified
Every Note — Ever Faithful
HUAWEI FreeBuds 5 supports blazing-high transmissions of up to 990 kbps, thanks to LDAC™ high-resolution codec7 support, as well as Hi-Res and HWA Audio Wireless certifications.
Open-fit ANC 3.0
Designed for Comfortable, Immersive Listening
HUAWEI FreeBuds 5 is adept at tuning out your surroundings — from the clamour of a café to the roar of the road — thanks to three mics, which take fit, wearing status, and ambient noise into account8.
AI Call Noise Cancellation
Be Heard Loud and Clear
The earbuds come with three microphones and a deep neural network (DNN) algorithm to enhance your voice and reduce background chatter, so that every call is as clear as can be.